Pageska's Thunderstruck NA earns his FDJ Title
Pageska's Thunderbolt NA earns his FDJ Title and first leg of FD
Pageska's DL Patriot earns his Rally Excellent Title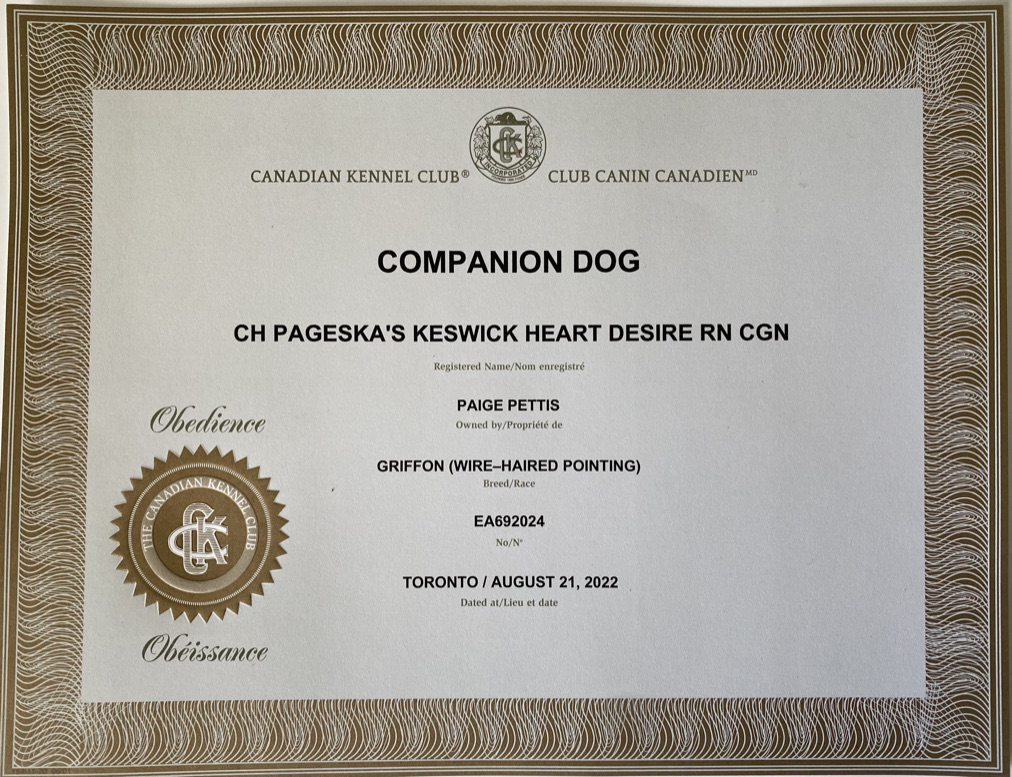 Keswick and Jodi McKean earn the Obedience CD Title and Rally Novice Title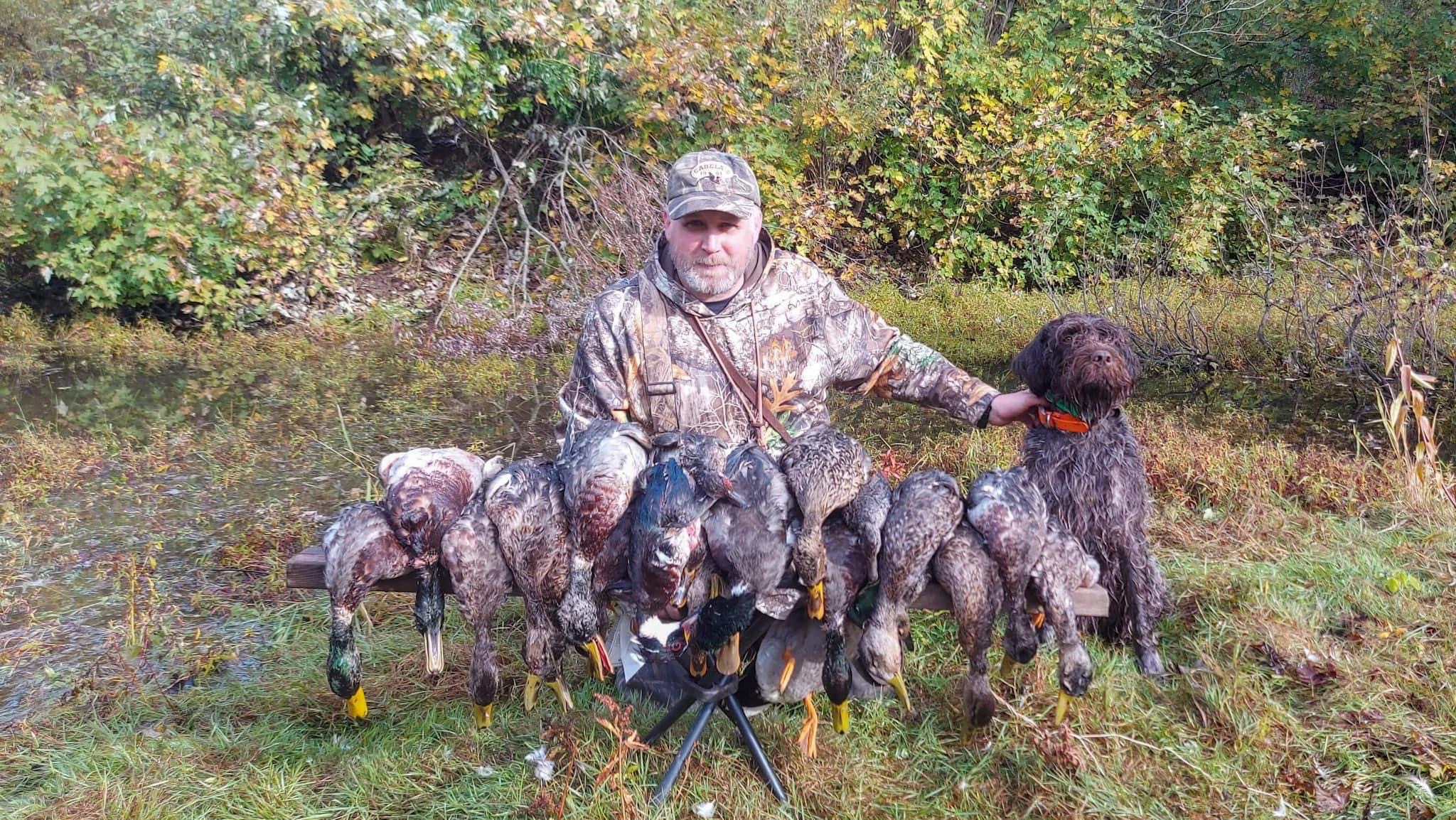 1 October 2022
Oscar and Chris Briggs opening day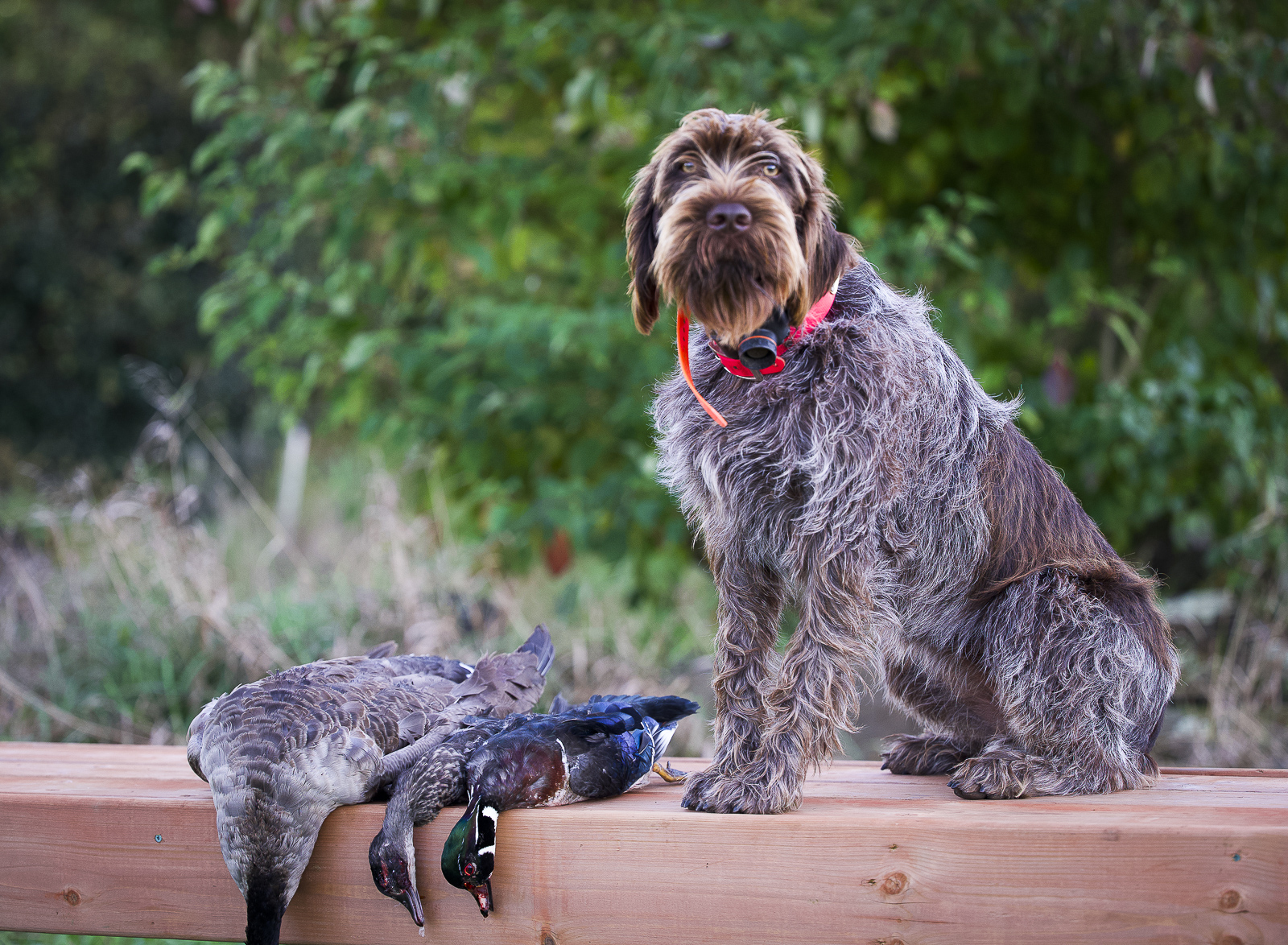 1 October 2022
Pageska's TikTok NA FDJ
First hunt season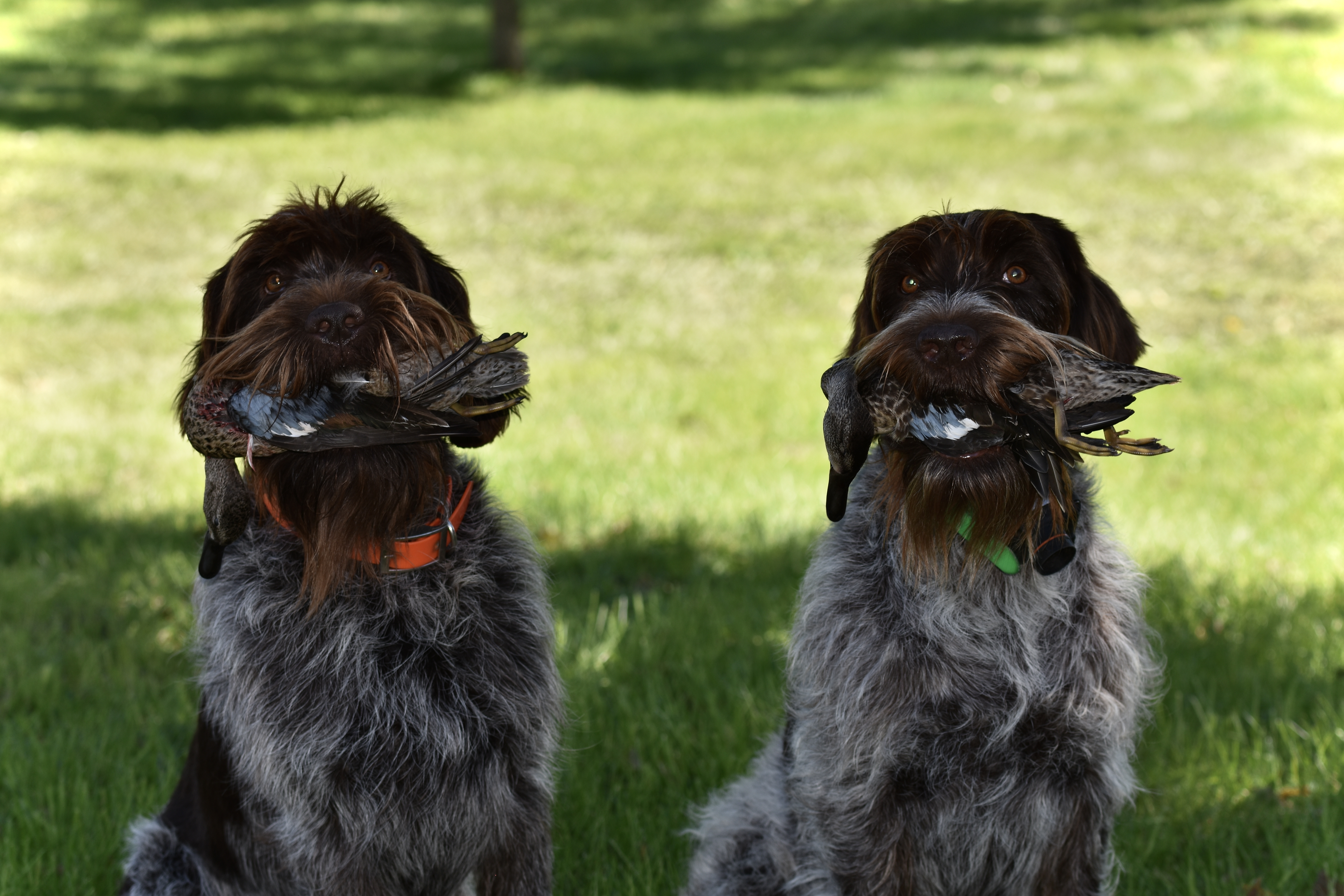 24 September 2022
Opening Day in QC with Prince and Narvik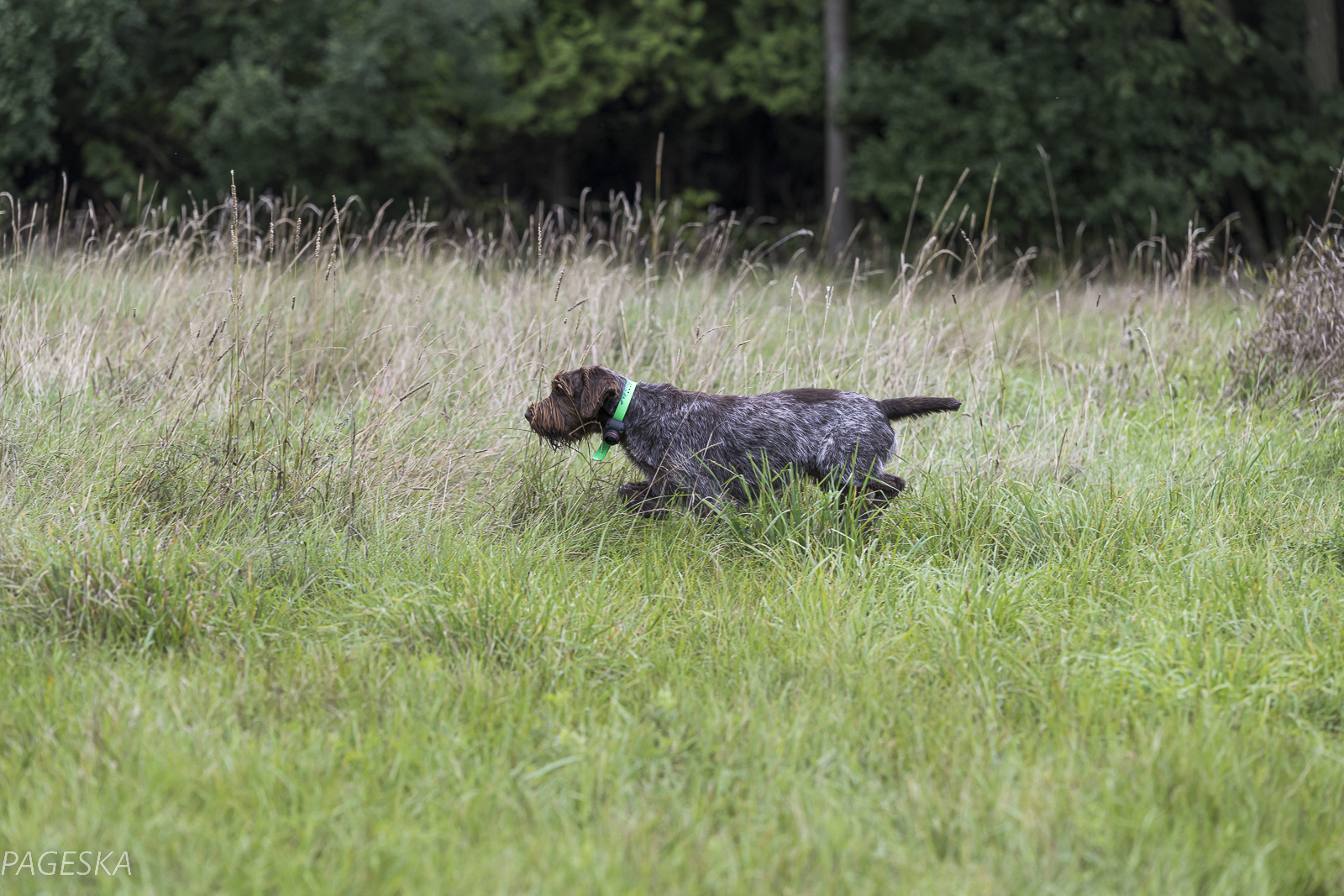 18 September 2022 - Rock Tavern Chapter, NY

Pageska's Thunderstruck NA earns his Natural Ability Prize
Congratulations Gaby Giroux and Thunder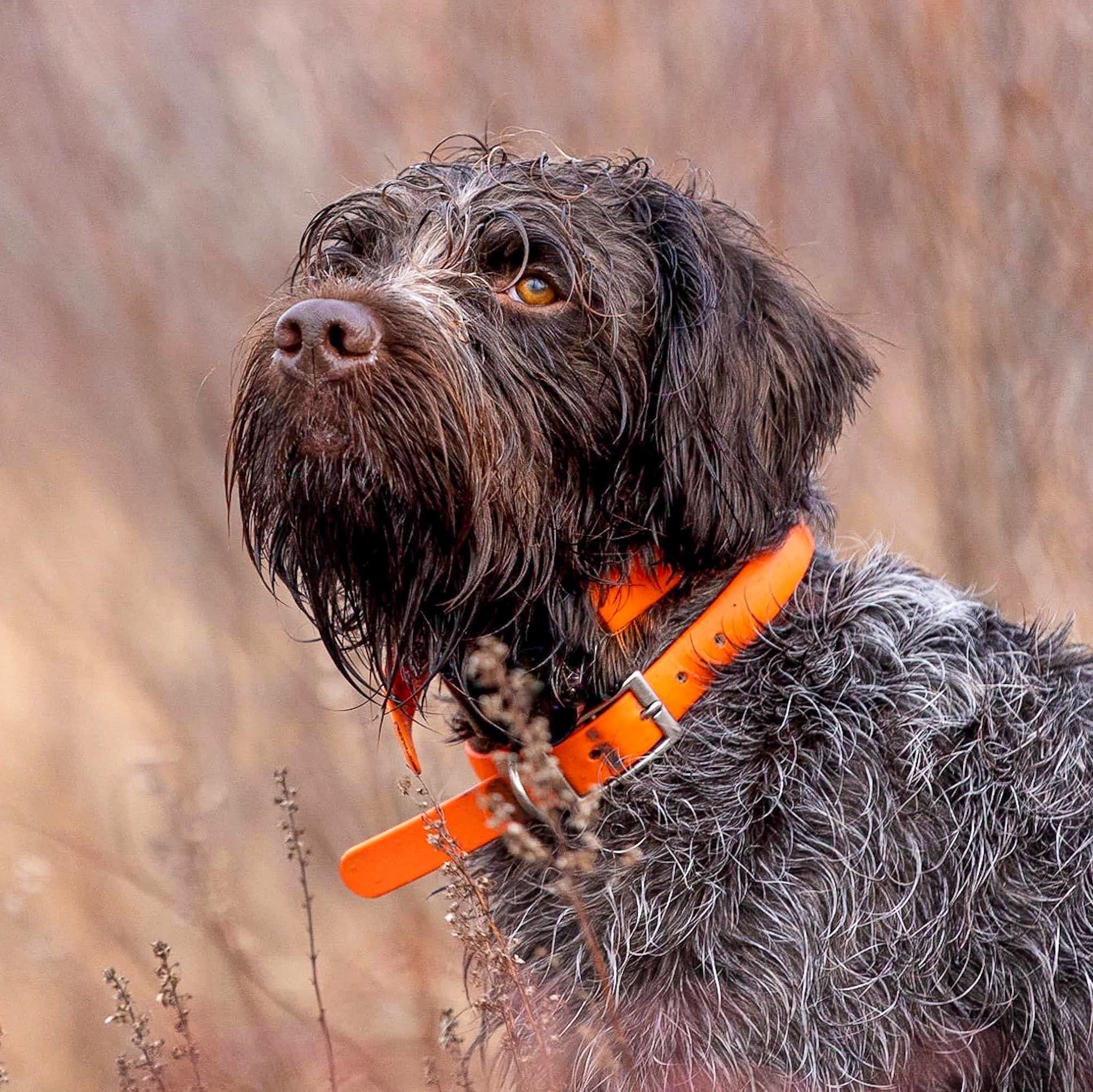 17 September 2022 - Nova Scotia
CH Pageska's DL Patriot NA CGN RI FDJ NTD VN WDJ
Chris Briggs and Oscar earn their Water Dog Junior Title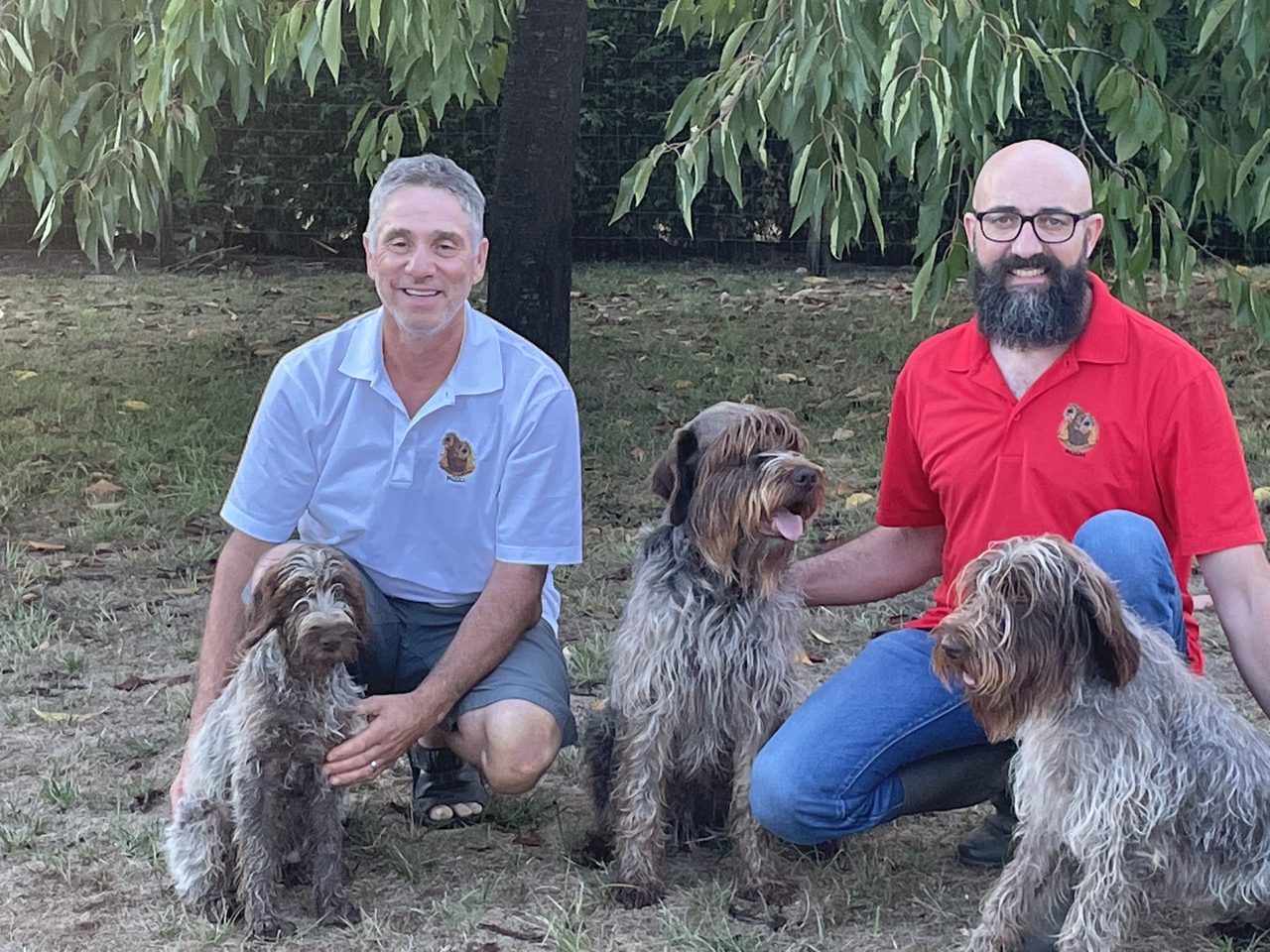 16 September 2022 from Bazoges En Pareds, France

Miss Tiga Pageska's arrived in Canada
Female from EXCRE EXCNE EXC Mistral du Barbu Des Carpates TAN BREP x Phoenix du Barbu Des Carpate TAN BREP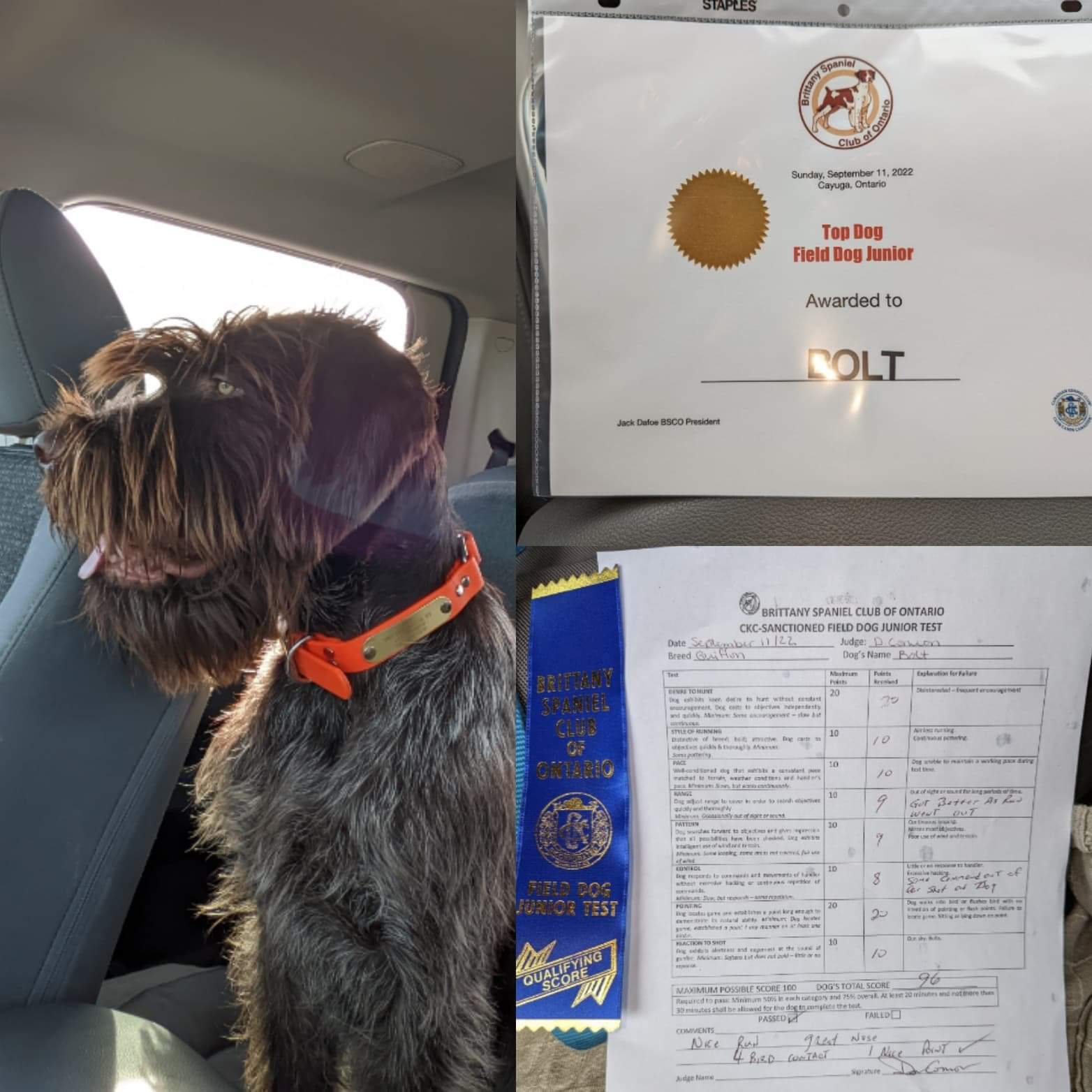 11 September 2022 - Brittany Spaniel Club of Ontario
Pageska's PK Thunderbolt NA earns Top Field Dog Jr and another Leg to his title.
Congratulations Nelson and Jen Soares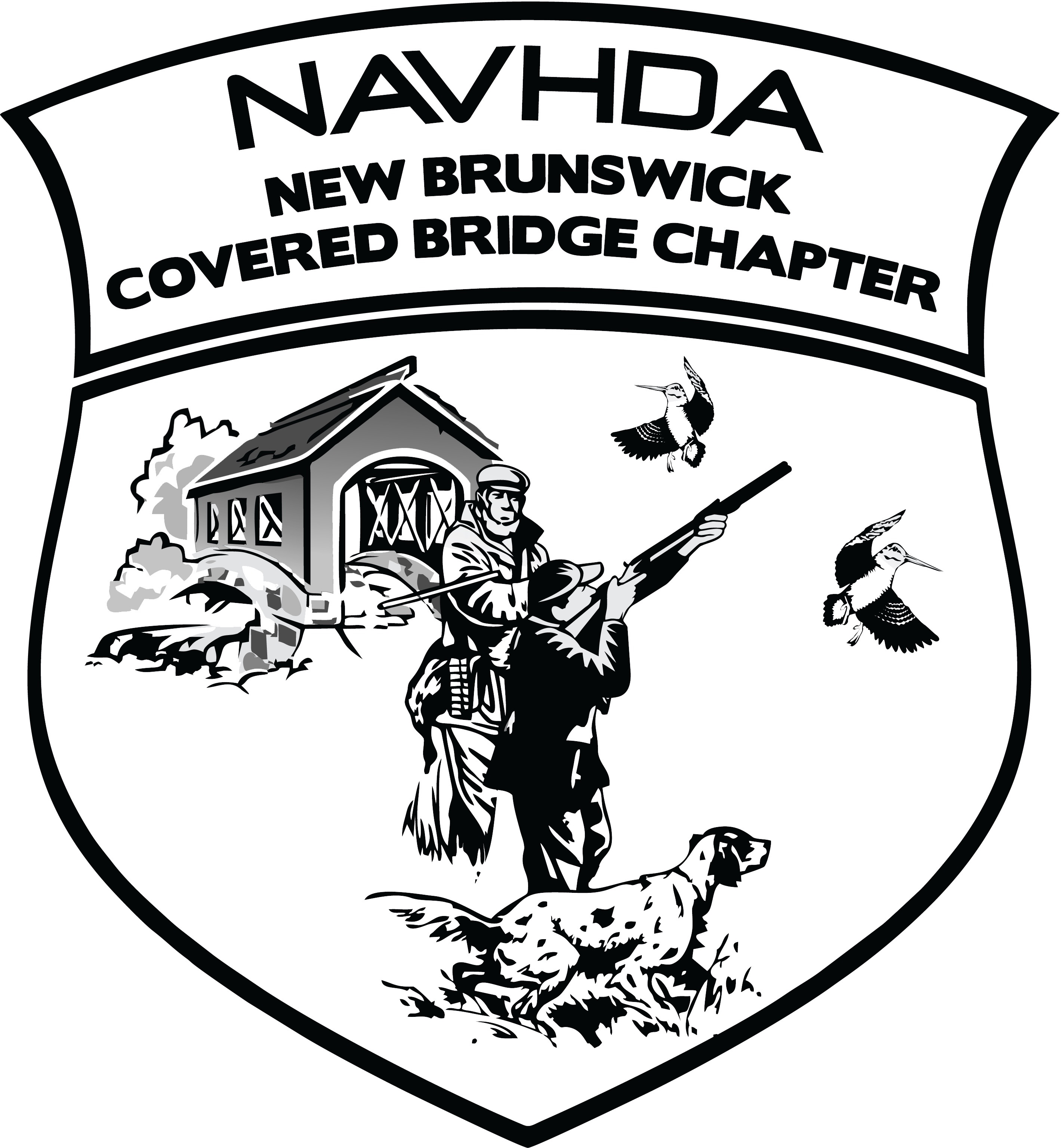 3 - 4 September 2022 - New Brunswick NAVDHA Chapter

The following 6 month old puppies earned their Natural Ability Prizes:

Congratulations to their owners/handlers. (Photos to come)
Pageska's OL Tully
Pageska's OL Trigger
Pageska's OL T-Archer
Pageska's Tiberius (Prairie Vista Chapter) 14 August 2022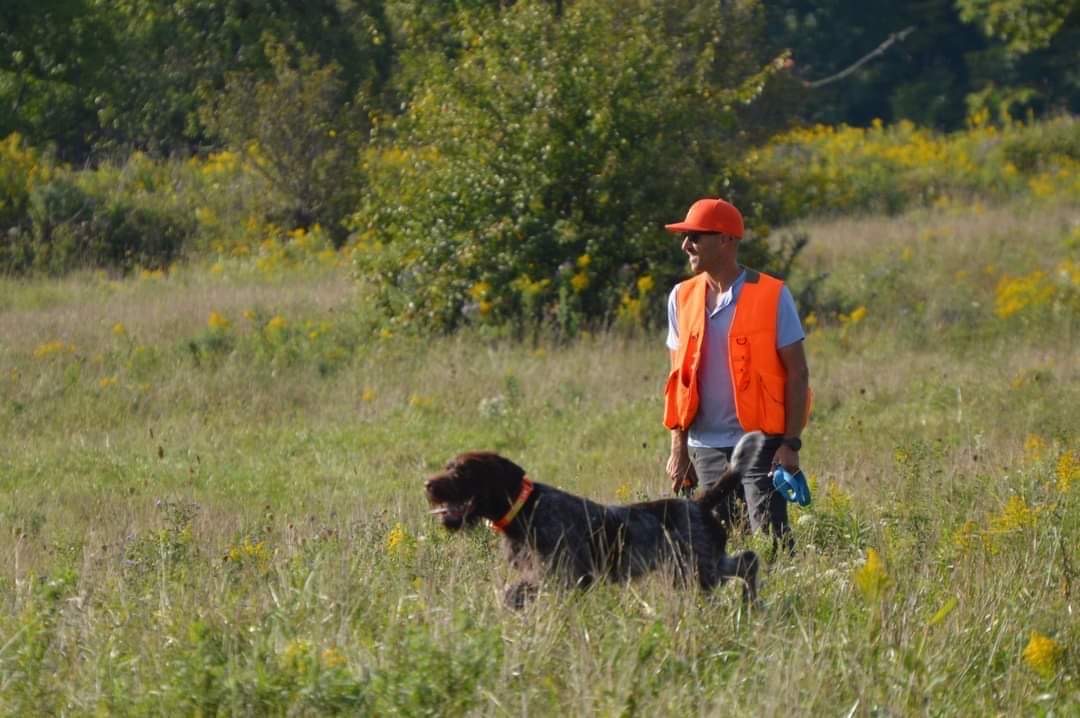 3 September 2022 - Ontario Grand River NAVHDA Chapter

Pageska's PK Thunderbolt NA Prize 1 110
Congratulations to Nelson Soares and Bolt for earning their NA Prize 1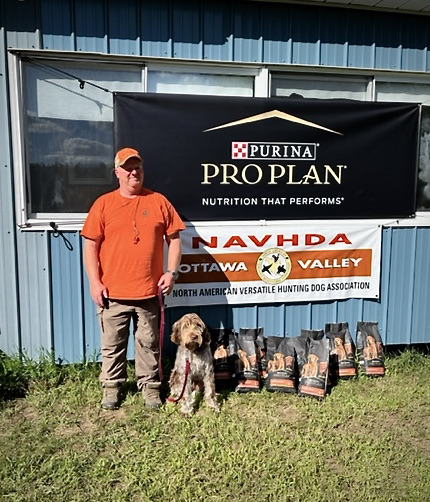 14 August 2022

Pageska's PK Tita NA Prize 1 112
Congratulations to Glen Vine and Tita completing the Natural Ability Test
7 August 2022

CH Pageska's DL Patriot NA CGN RI FDJ NTD VN earns 97% on Rally Advanced Test
Congratulations Christie Glenn and Oscar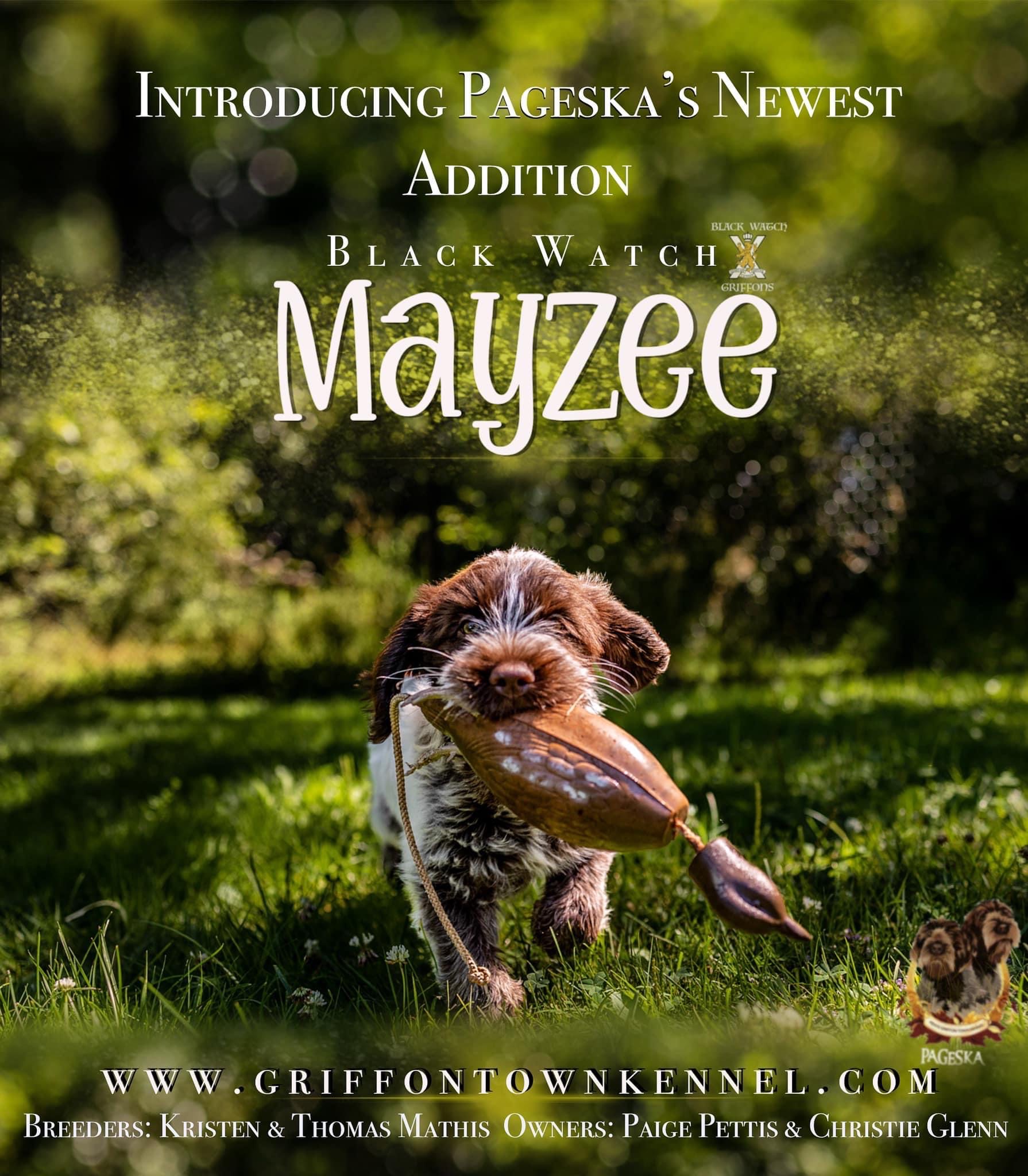 29 July 2022
Black Watch Mayzee joined our griffons team in NS.
Breed by Kristen and Thomas Mathis
Owned by Christie Glenn and Paige Pettis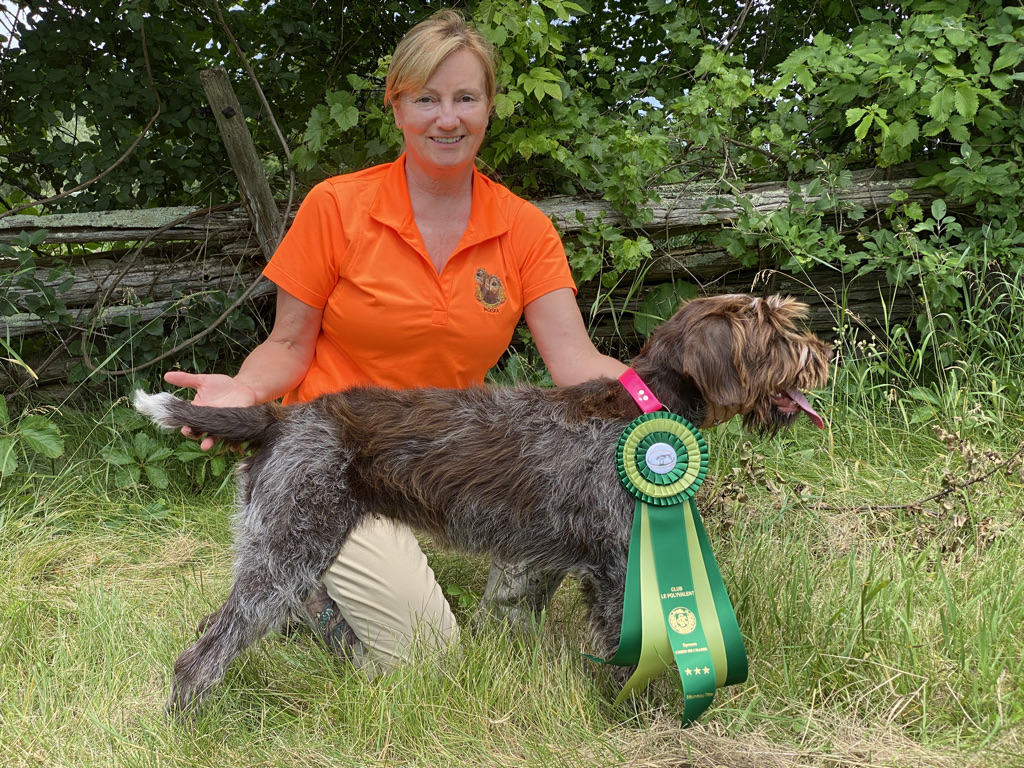 July 11 2022
Pageska's TikTok NA FDJ - earns her Field Dog Junior title. TikTok just turned 6 months.
Handler/Owner Paige Pettis
July 10 2022
CH Pageska's DL Patriot NA CGN RI FDJ NTD VN wins Sporting Group at the Cape Breton Kennel Club Match
Congratulations Christie Glenn and Oscar - Owner/Handler
Photo to come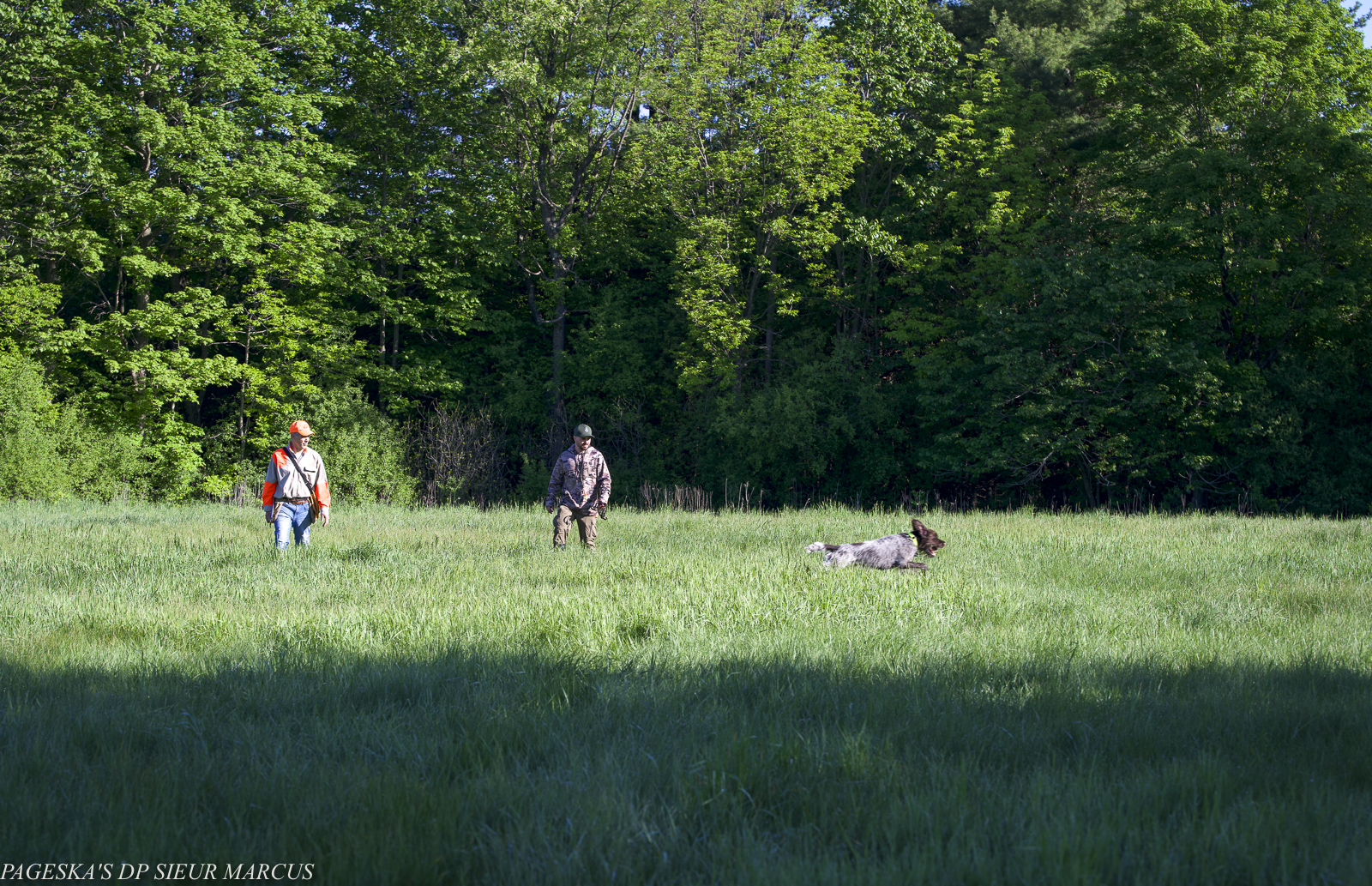 July 2022

Pageska's DP Sieur Marcus NA
Marcus and owner/handler Pier-Samuel Delisle earn NAVDHA Natural Ability Prize 1 112.
Congratulations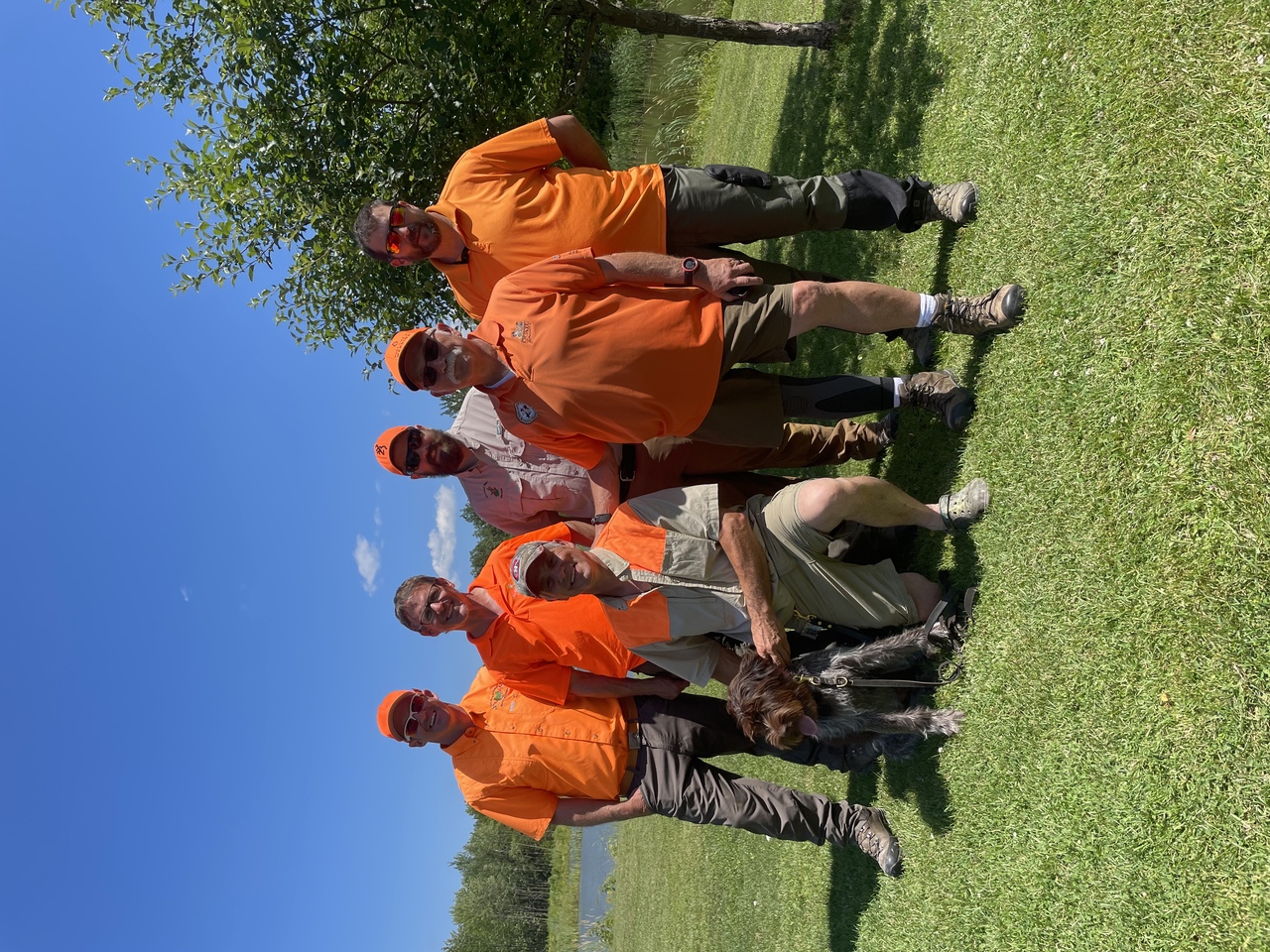 July 3 2022
NEW NA PRIZE 1
Pageska's Topaze NA earns her NAVHDA Natural Ability
Handler - Gabriel Giroux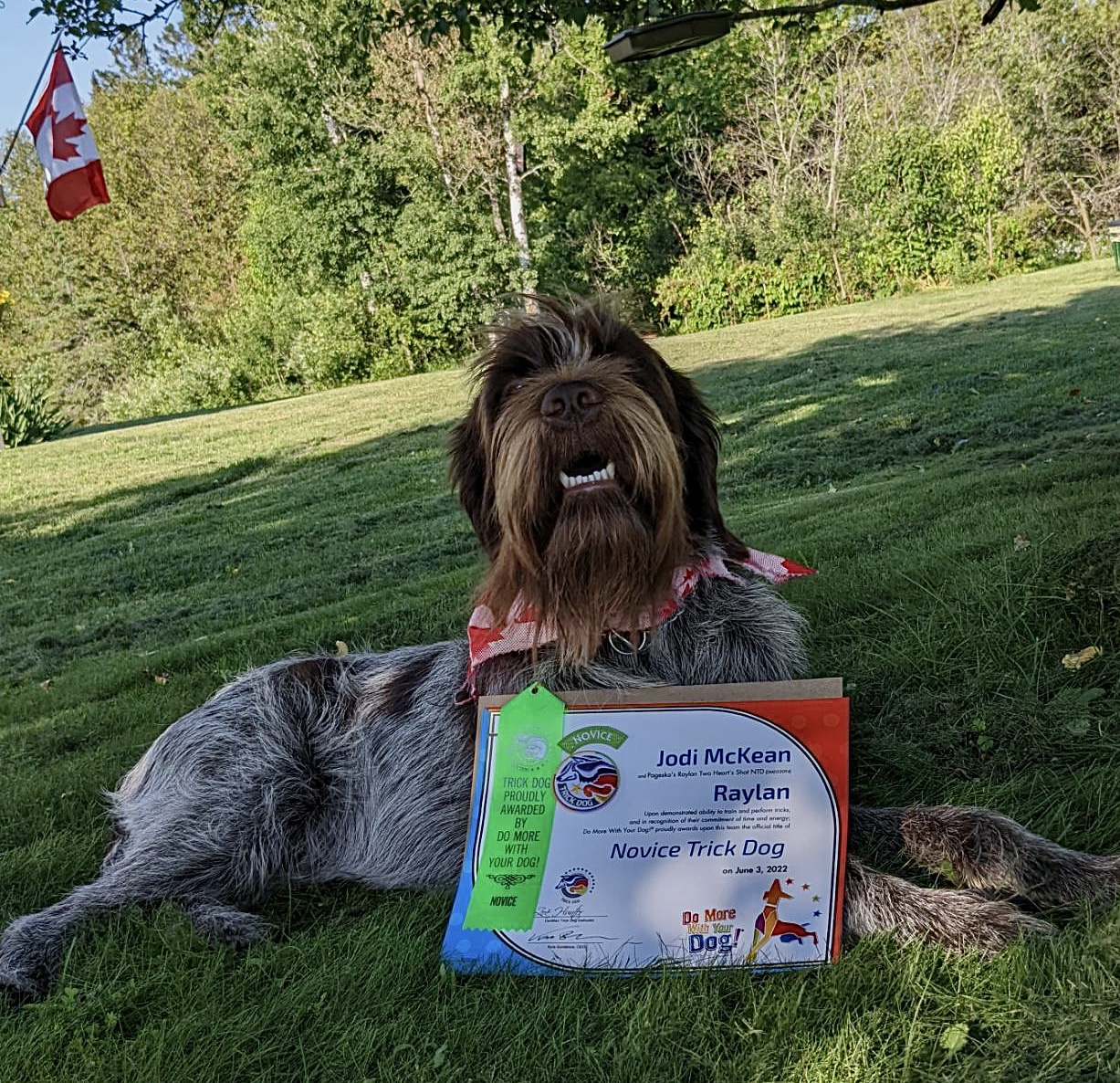 July 3 2022
NEW NOVICE TRICK DOG TITLE
Raylan Two Hearts Shot NA CGN FDJ NTD earns his NTD with handler Jodi McKean
Congratulations!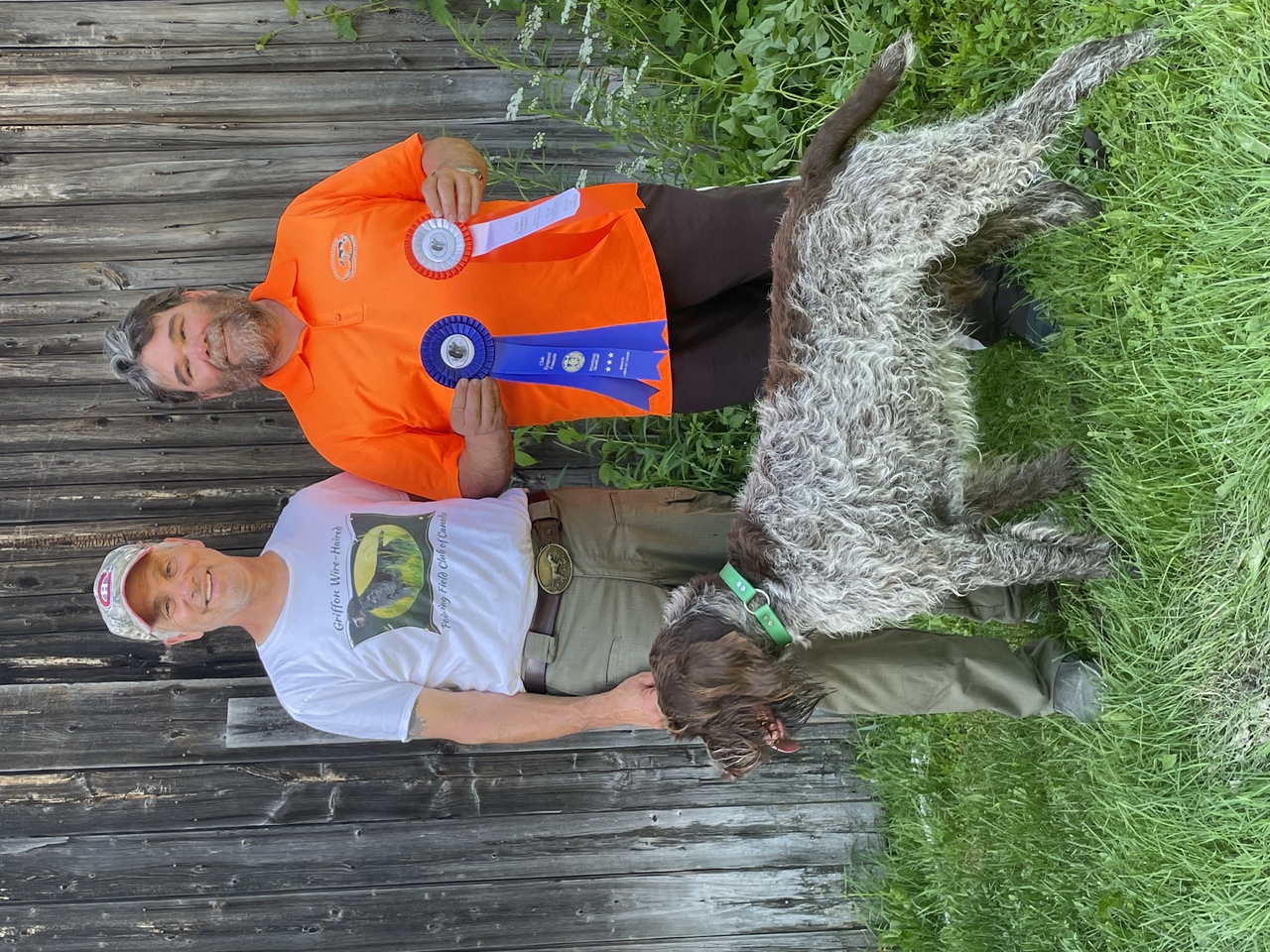 June 26 2022
NEW FIELD DOG TITLE - GUNNERS AWARD - HIGH SCORE
GRCH Narvik de la Plume d'Argent CGN WDJ FD earns his FD Title handled by owner/handler Gabriel Giroux
Thank you Judge Mr. Gilbert Tremblay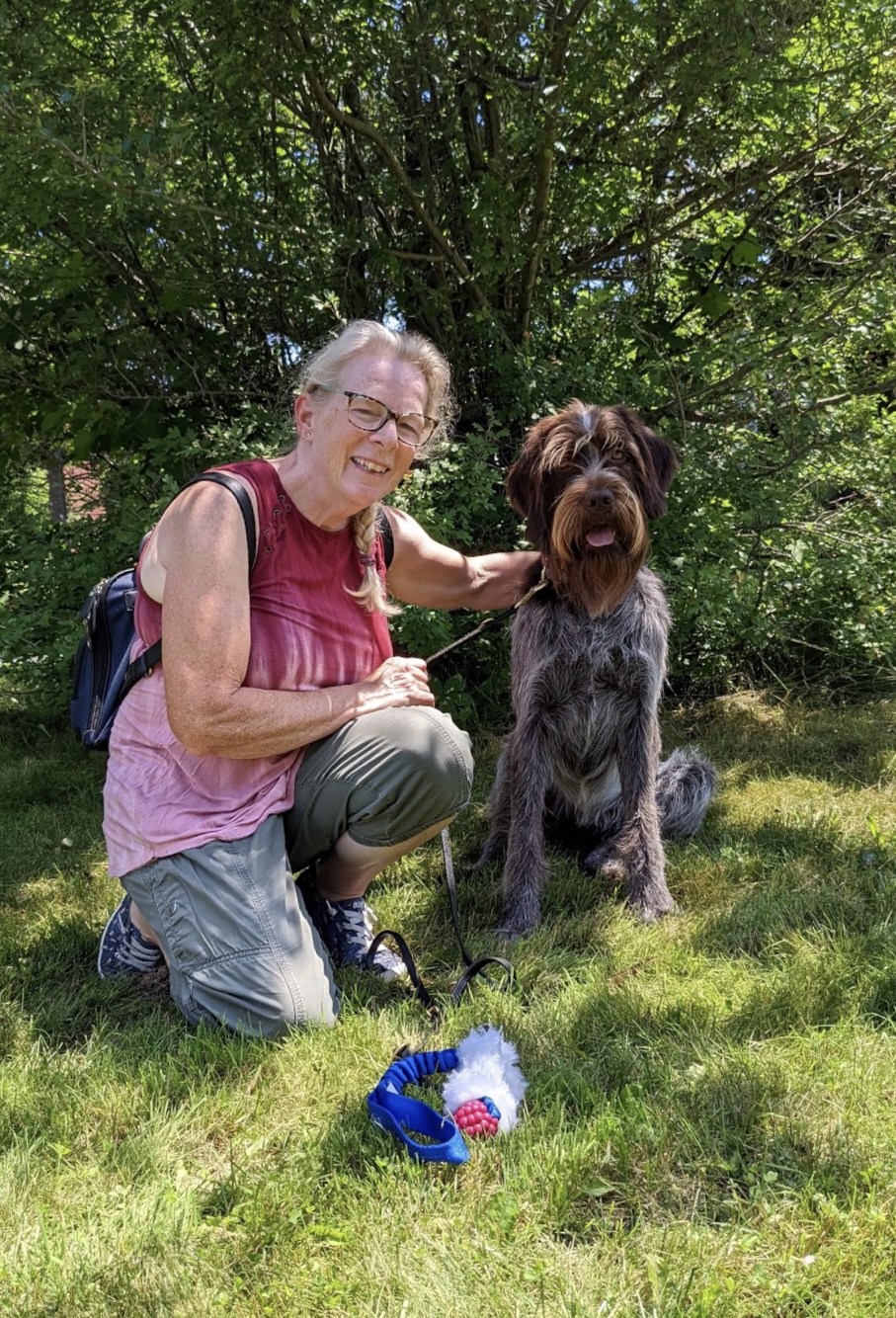 June 26 2022
NEW CGN TITLE
Pageska's Raylan CGN NA FDJ with owner/handler Jodi McKean earned the Canine Good Neighbour title.
Congratulations Jodi and Dave McKean for taking the time to complete this test.
Raylan is one of our future boys who may be confused with Prince as they look like twins.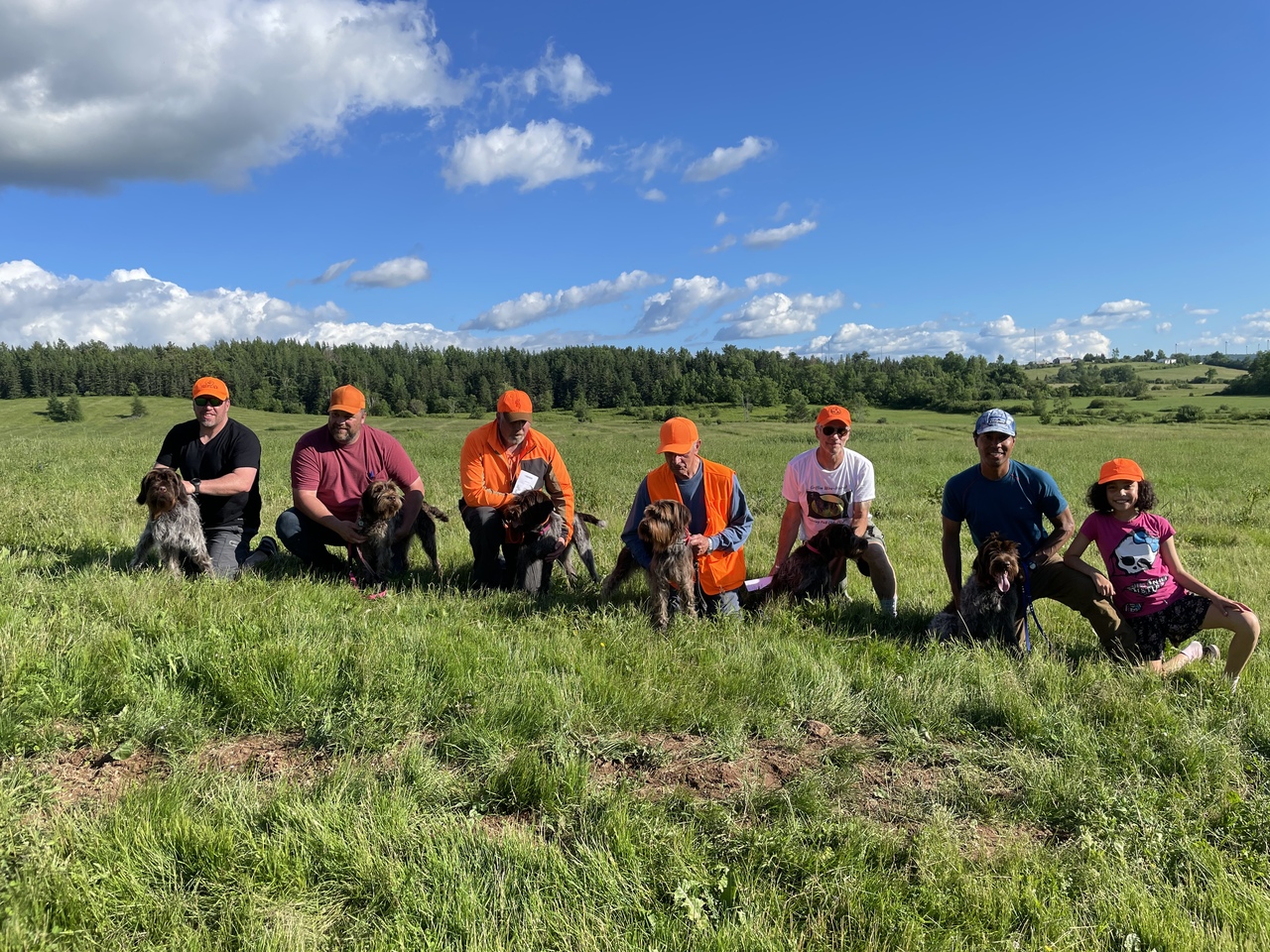 June 25 2022

NAVHDA TEST
Pageska's DP Sniper Reba, Pageska's DP Sage, Pagesaka's Sima (Dexter x Phoebe Litter passed their NA Test)
Pageska's Tomatoe Pepper and Pageska's TikTok (Prince x Keswick passed their NA Test)
Congratulations to all handlers and owners.
Thank you to Pageska Atlantic for Chris Briggs, Christie Glenn and Simon Banville for your dedication.
Matt Creelman, Chris Connel, Phil Munn and Phil Bagnal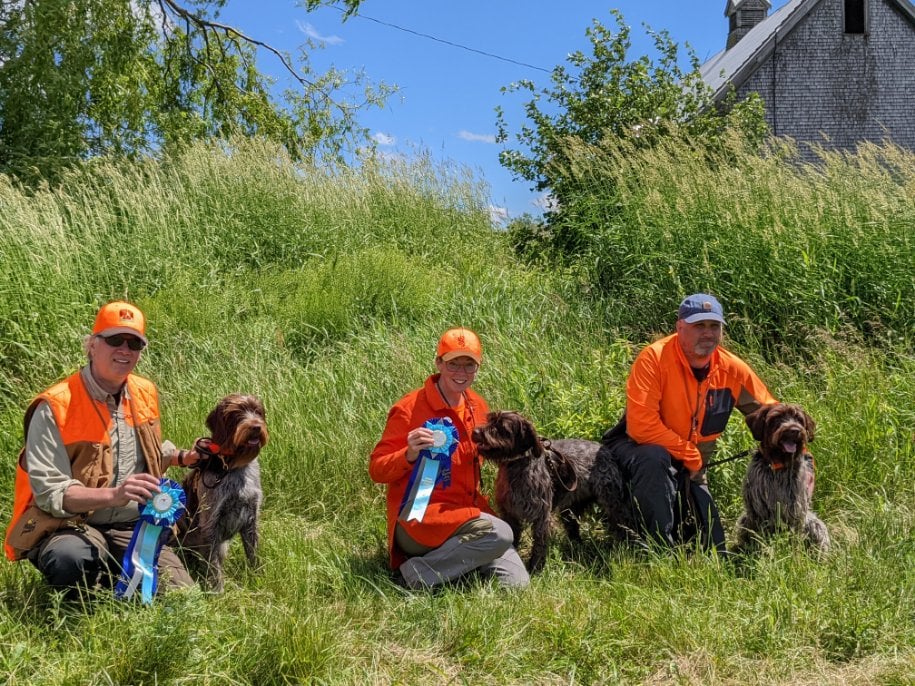 June 2022

4 x New FDJ Titles for Pageska Dogs with their owner handlers with each dog sharing high score of the day!
Dave McKean and Raylan
Christie Glenn and Primrose
Chris Briggs and Oscar
Chris Briggs and Sima (Photo to come of Sima)
Congratulations
June 2022
GRCH NARVIK DE LA PLUME D'ARGENT CGN WDJ
NARVIK AND GABRIEL GIROUX EARN FIELD DOG LEG AT THE CKC MAXVILLE, ON TEST
CONGRATULATIONS NARVIK AND GABY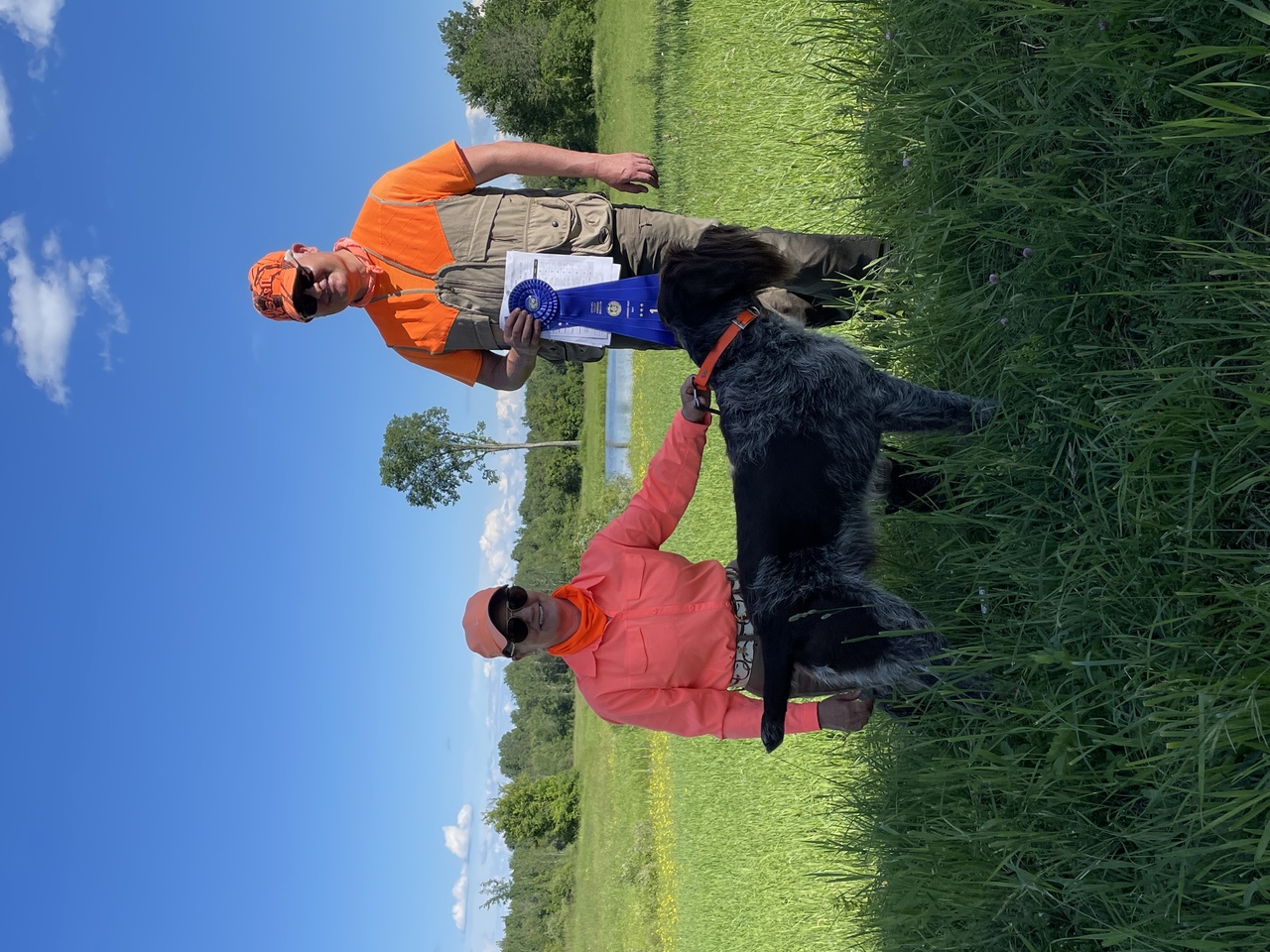 June 2022

CH PRINCE DES ROCHES DE VOUISE FDJ WDJ
PRINCE AND PAIGE PETTIS EARN PRINCE'S FIELD DOG JUNIOR & WATER DOG JUNIOR TITLE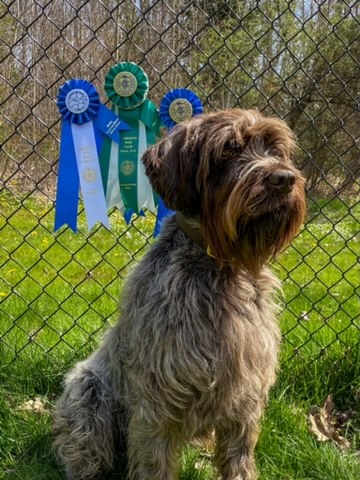 May 2022

CH PAGESKA'S DL PATRIOT NA CGN RN NTD VN RI
OSCAR EARNS HIS RALLY INTERMEDIATE TITLE TO BECOME THE CURRENT CANADIAN #1 RALLY GRIFFON
CONGRATULATIONS TO CHRISTIE GLENN & CHRIS BRIGGS
APRIL 2022 CH PAGESKA'S PRIMROSE NA FINISHES HER CONFORMATION CHAMPIONSHIP AND WILL NOW CONCENTRATE ON HUNTING - PHOTO TO COME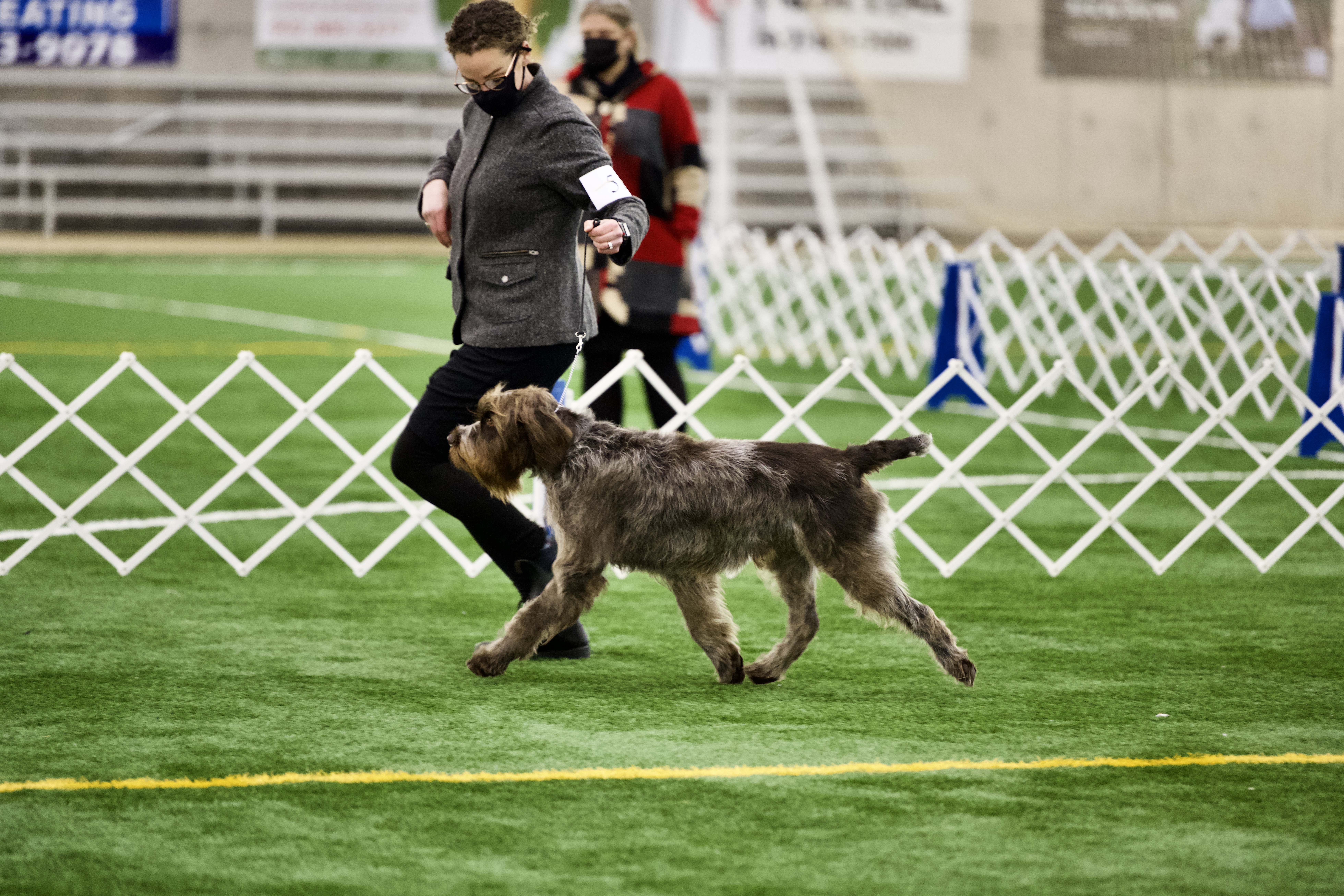 26 MAR 22
OWNER HANDLER CHRISTIE GLENN AND CH PAGESKA'S DL PATRIOT CGN RN NTD NA VN
EARNS CKC CHAMPIONSHIP WINNING 3 X BOB AND 3 X MAJORS
CONGRATULATIONS TO CHRIS BRIGGS AND CHRISTIE GLENN FOR ALL THE WORK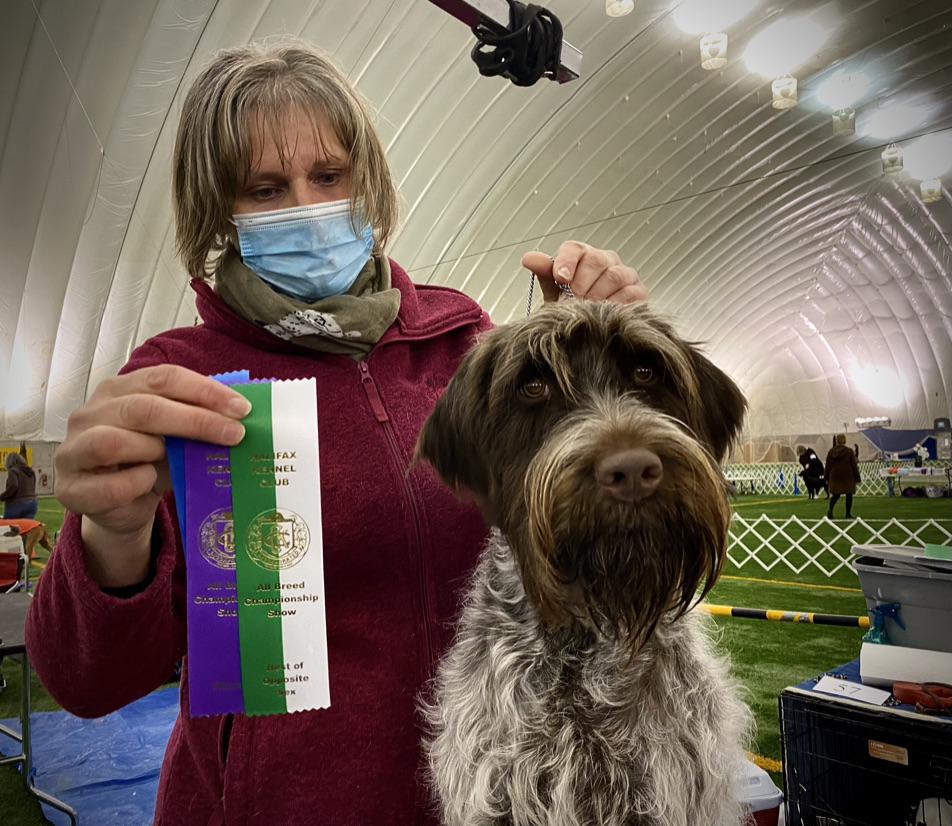 25 MAAR 22
CH PAGESKA'S RUBY BERLIN NA
EARNS HER CHAMPIONSHIP TITLE IN NOVA SCOTIA WITH HANDLER CAROLA ADAMS
THANK YOU JOSH SAMLLWOOD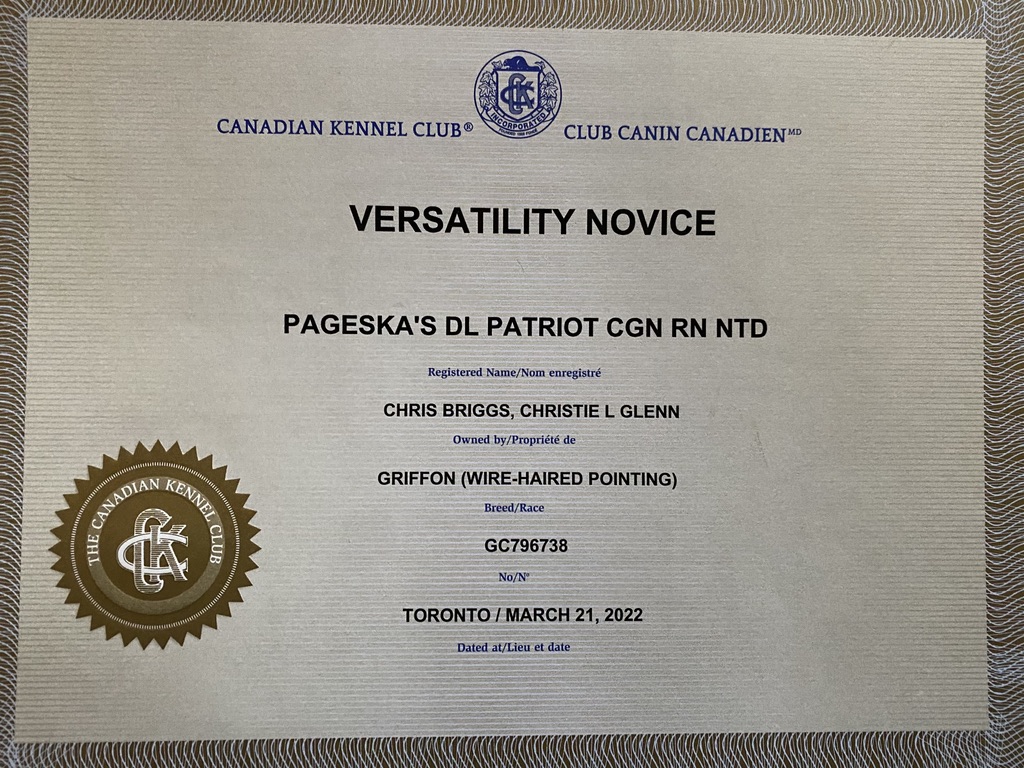 21 March 2022
OUR NEW CH PAGESKA'S DL PATRIOT CGN RN NTD VN EARNS HIS VERSATILITY NOVICE TITLE
CONGRATULATIONS TO CHRISTIE GLENN AND CHRIS BRIGGS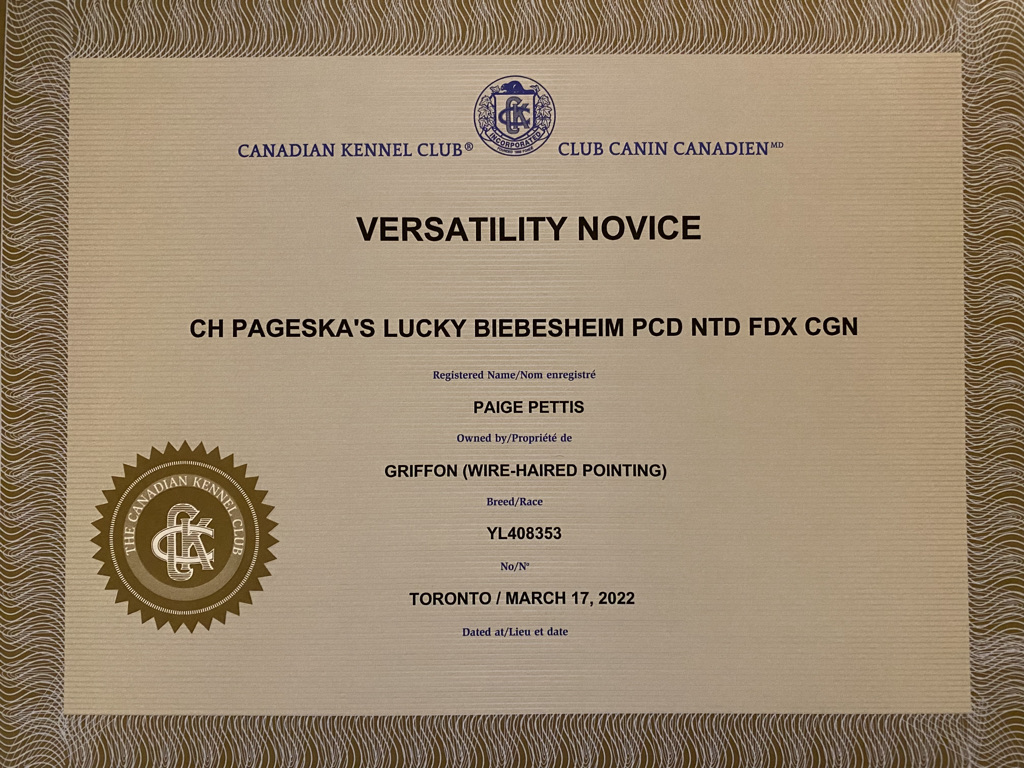 17 MAR 22
CH PAGESKA'S LUCKY BIEBESHEIM CGN PCD FDJ FD FDA FDX NTD NA UT VN

LUCKY EARNS HER VN TITLE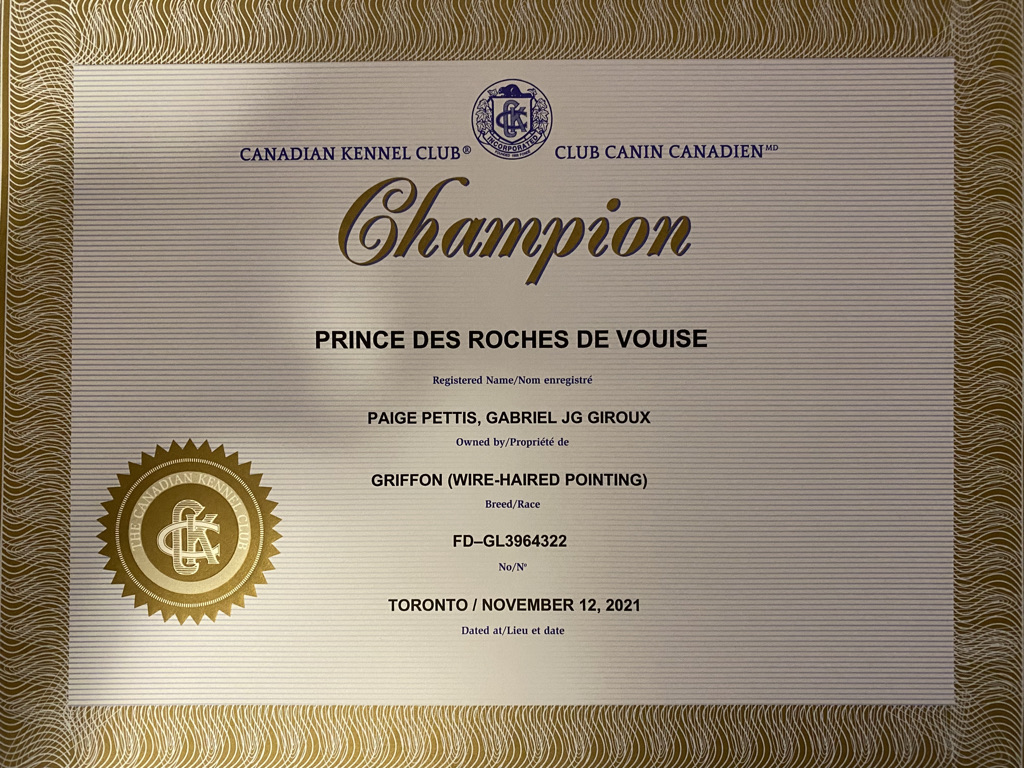 13 MAR 22
CH PRINCE DES ROCHES DE VOUISE
OFFICIAL CHAMPION CERTIFICATE ARRIVES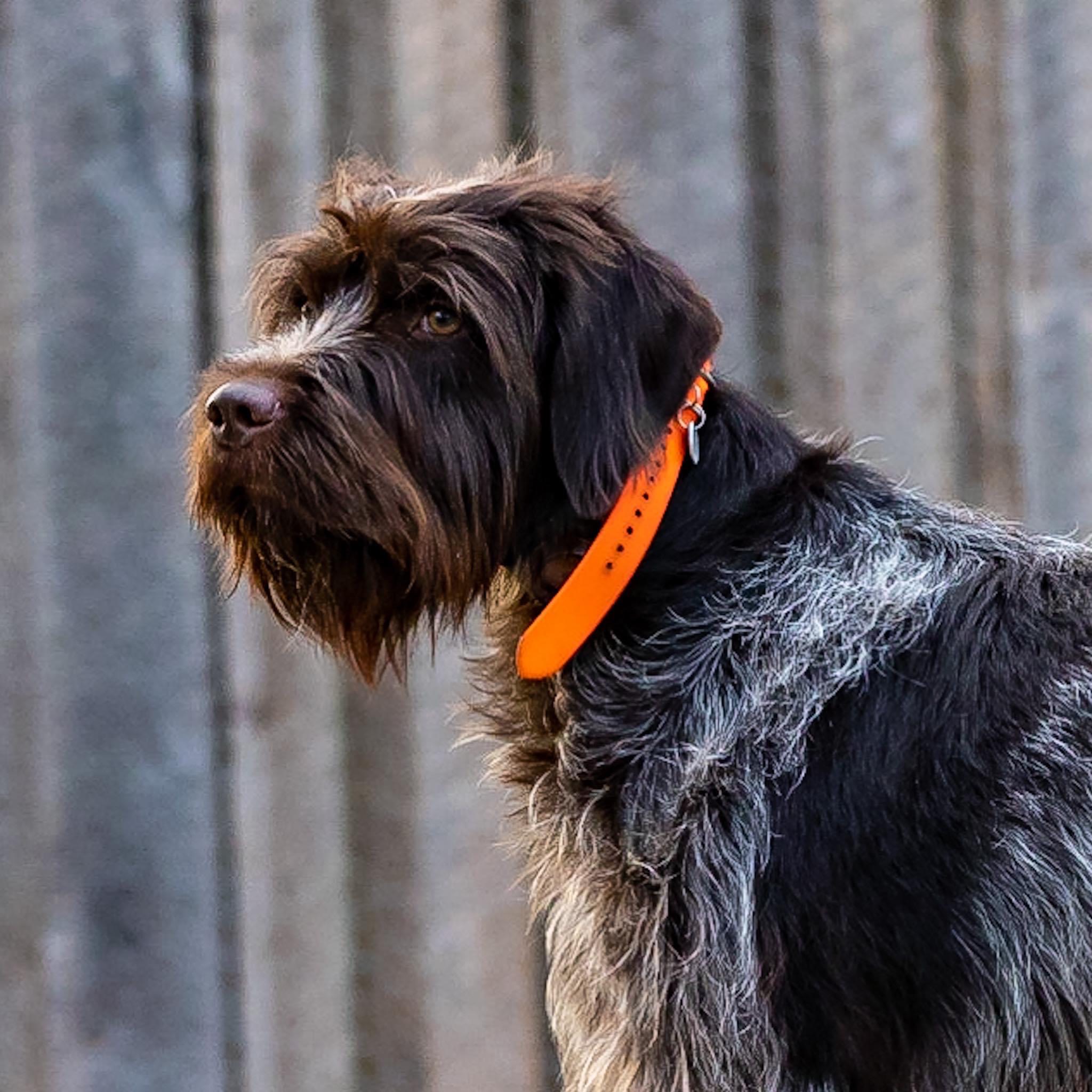 4 MAR 22
PAGESKA'S PRIMROSE NA
CLEAR ON ALL HEALTH CERTIFICATIONS
EYES
HIPS
ELBOWS
THROID
CARDIAC
KBKB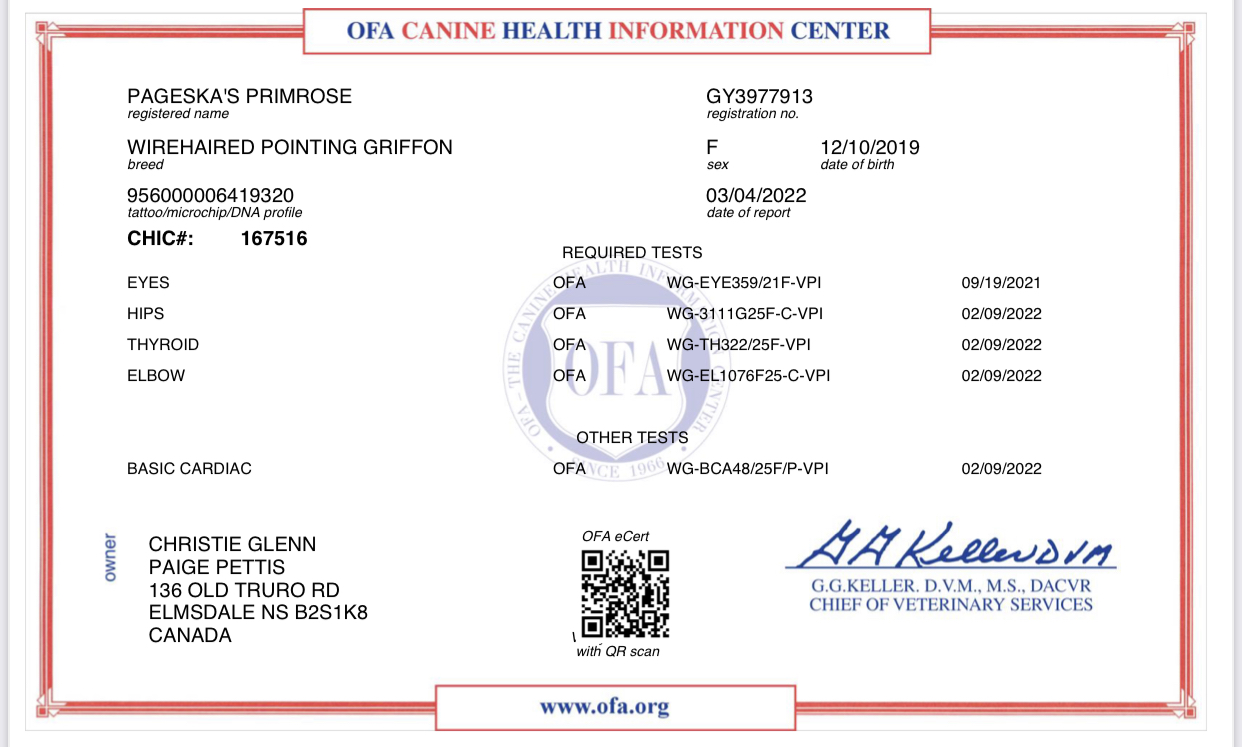 4 MAR 22
PAGESKA'S PRIMROSE NA
CERTIFIES CHIC FOR HEALTH CERIFICATIONS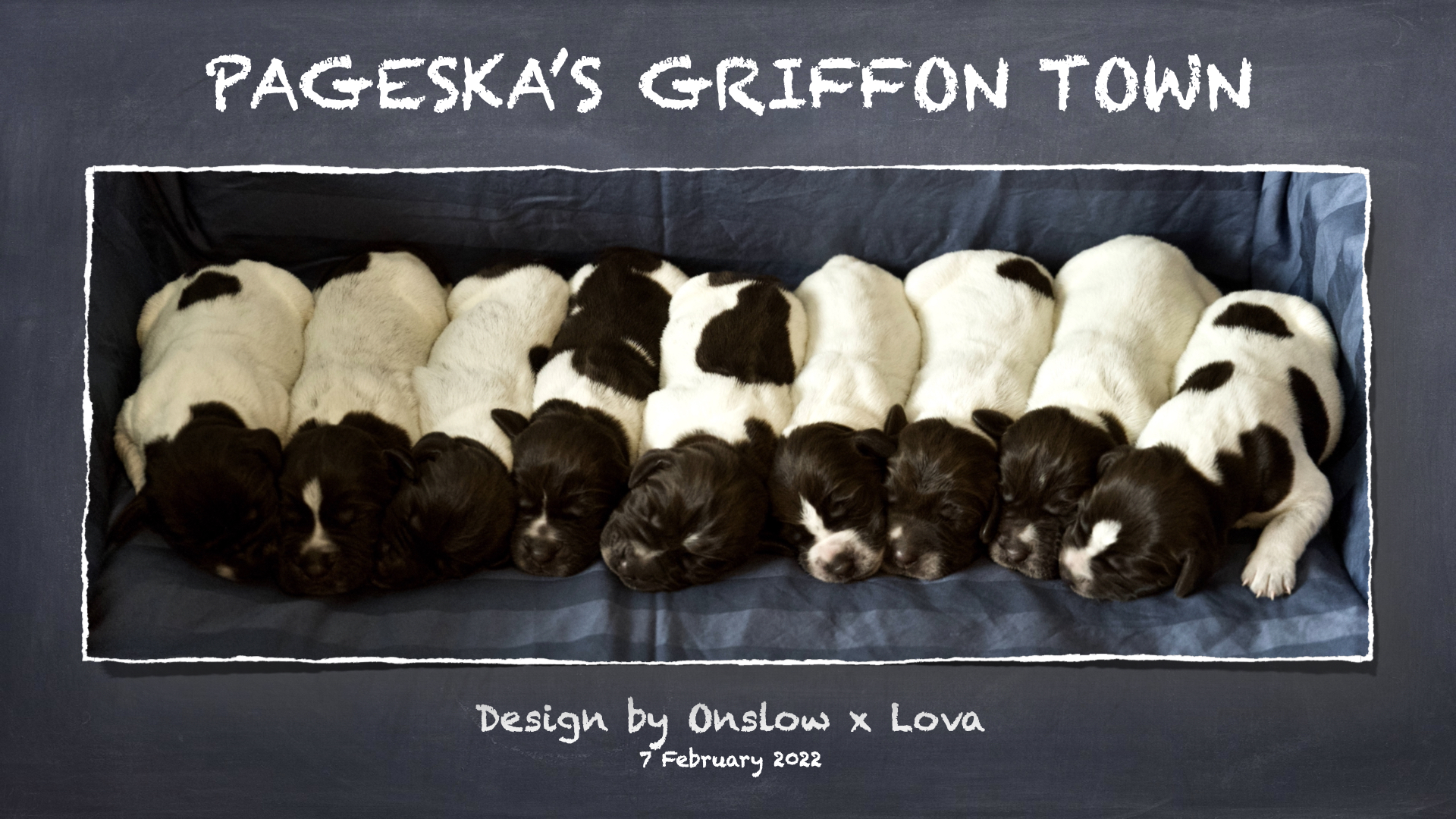 7 FEB 22 - ONSLOW X LOVA LITTER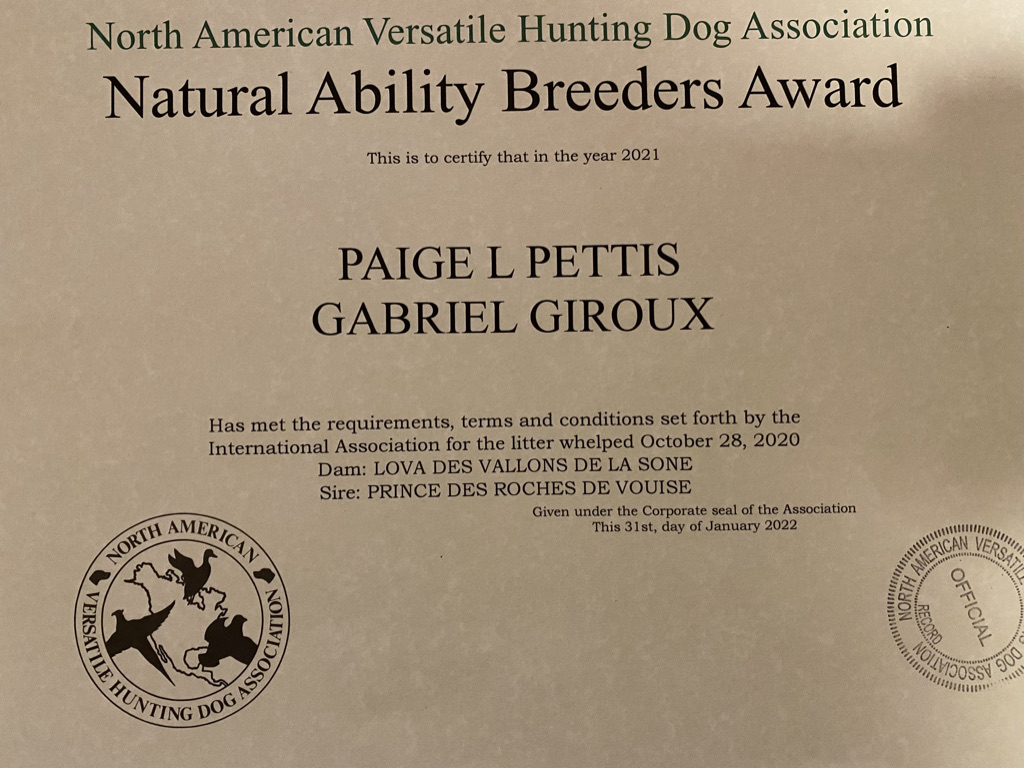 OUR DESIGN BY PRINCE X LOVA LITTER EARNS NATURAL ABILITY AWARD
THANK YOU TO ALL OWNERS AND HANDLERS FOR TESTING YOUR PUPPIES
THANK YOU TO SIMON BANVILLE FOR FOSTERING MISS LOVA AND ALL OF YOUR WORK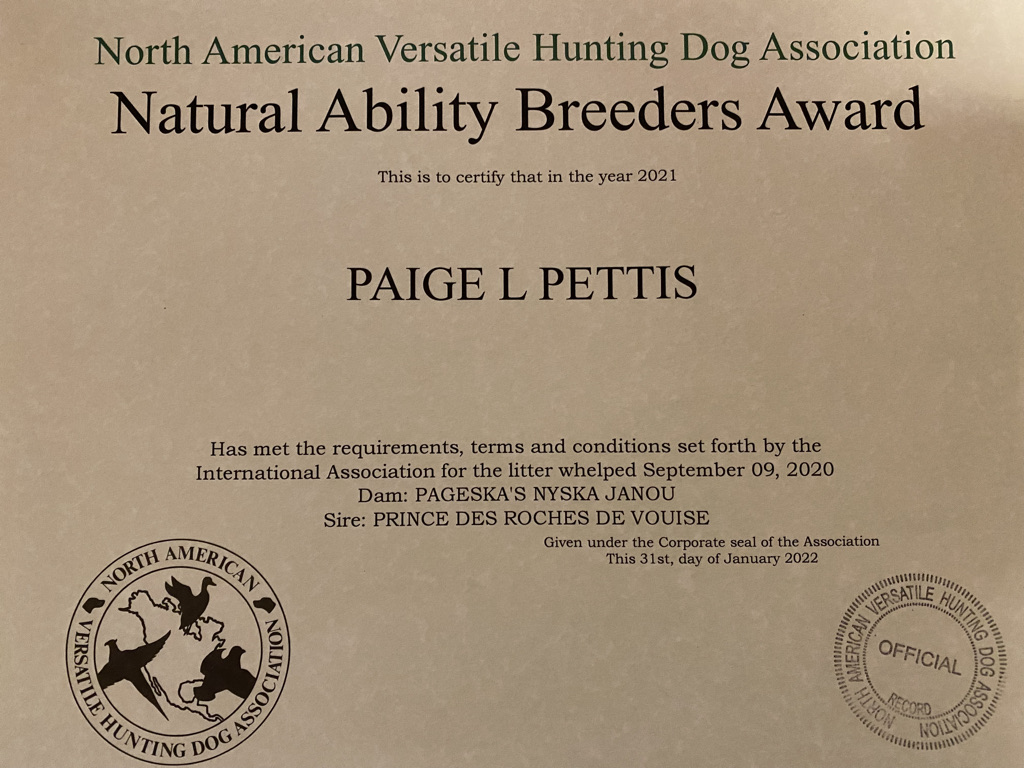 OUR DESIGN BY PRINCE X NYSKA LITTERS EARNS NATURAL ABILITY AWARD
THANK YOU TO ALL OWNERS AND HANDLERS FOR TESTING YOUR PUPPIES
THANK YOU CODY AND CHRISTINA GALLANT FOR FOSTERING NYSKA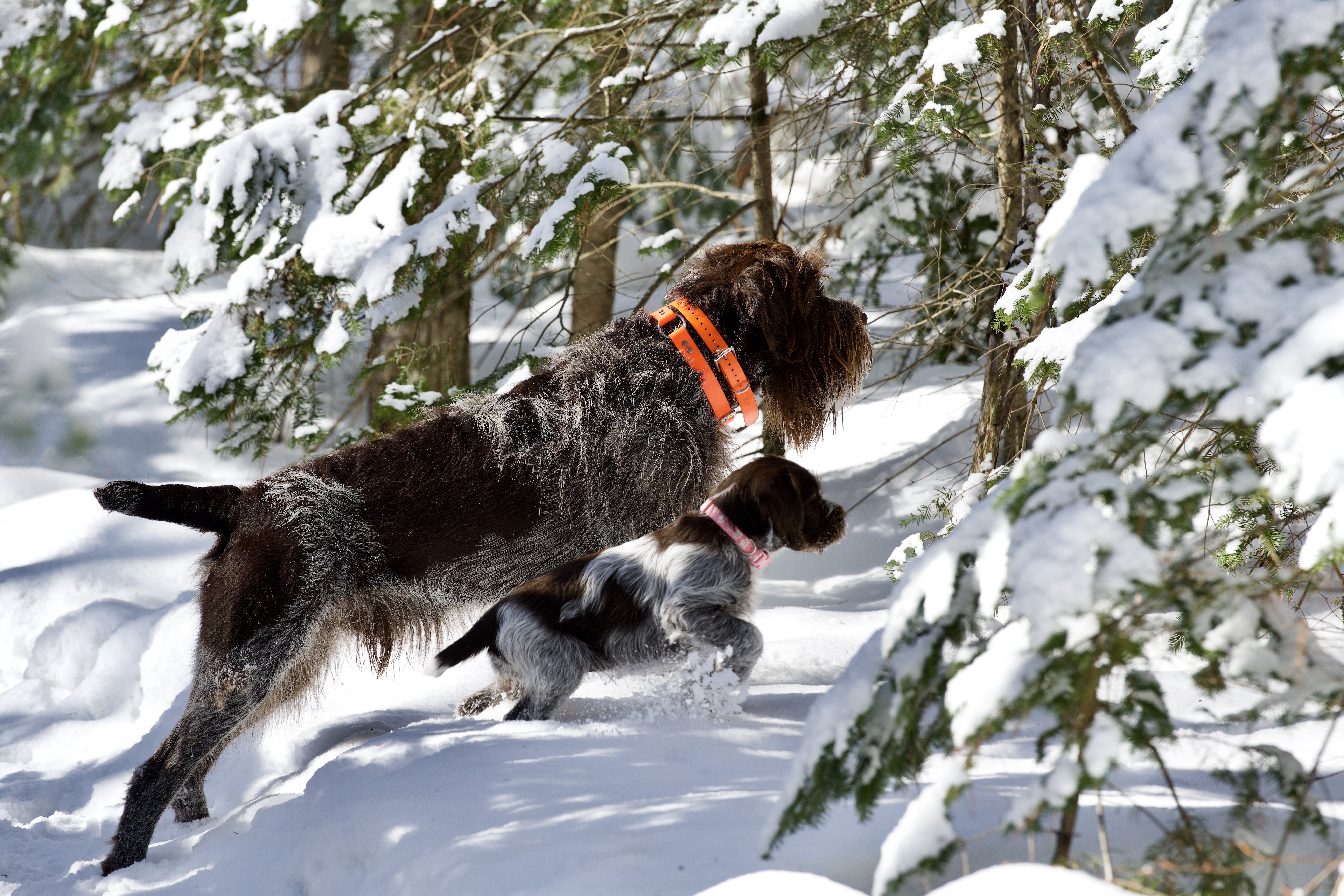 PAGESKA'S TIKTOK DAUGHTER OF PRINCE JOINS OUR FAMILY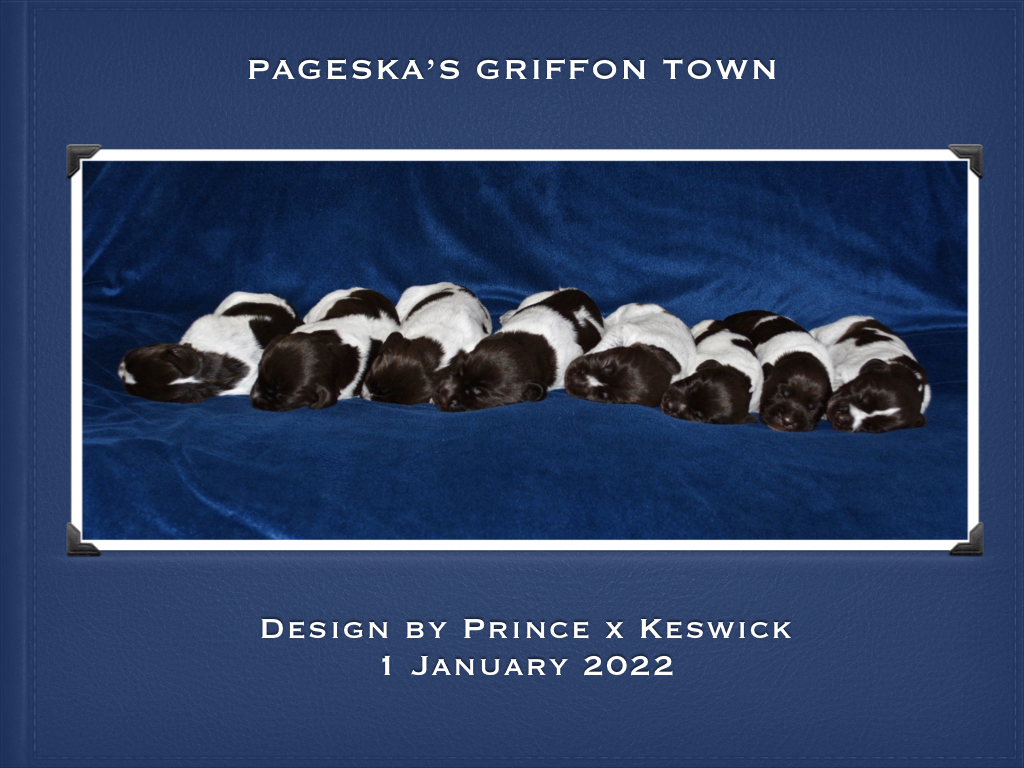 1 JAN 22 - PRINCE X KESWICK LITTER WAS BORN