WELCOME TO PAGESKA'S GRIFFON TOWN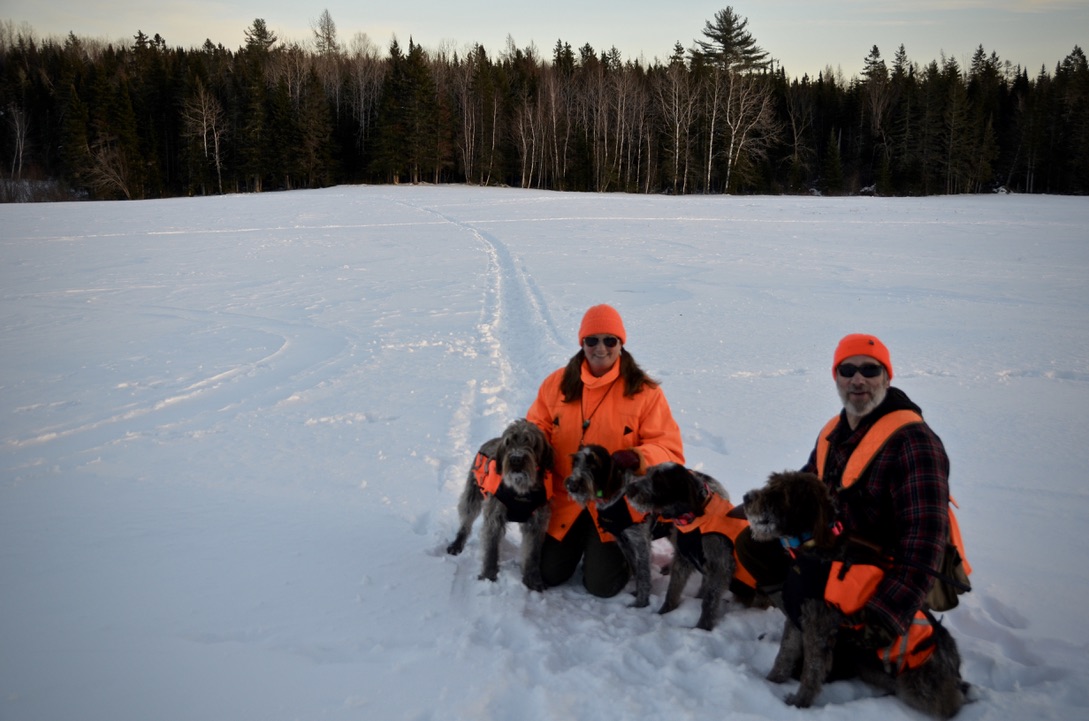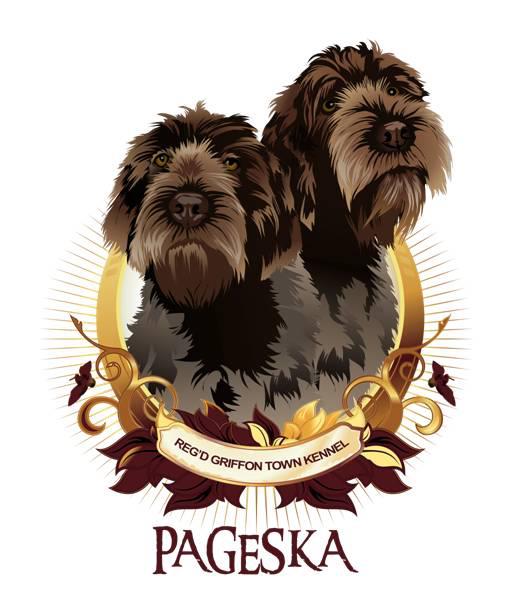 PAGESKA was founded by Paige Pettis former breeder of Golden Retrievers and German Shepards - Introduced by Gabriel Giroux to the wonderful breed of Griffons. Gabriel got his first griffon in 1985. Eventually over time Gabriel and Paige together decided to concentrate only on Griffons. Both retired after full careers in the Canadian Armed Forces together with friends share this vision of the working Griffon as Mr. Korthals had intended.
Together Paige and Gabriel (Pictured above) have produced many Griffons and made many friends over the years. Both Paige and Gabriel are CKC Field Pointing Judges and Gabriel is also a NAVHDA Judge.

At PAGESKA all dogs bred are owned by PAGESKA crucial in knowing temperaments, field abilities, health and pedigrees. Our breeding dogs are carefully selected and our dogs go to serious hunting homes. All of our breeding stock is health tested.
The PAGESKA Breeding Program would not be possible without the Foster Families and volunteers.
We invite you to come to our home and meet our dogs and we are more than happy to take you to the field and show our hunting dogs.
Our logo is two of our founding dogs, Mustang and Flash - a photo turned Vector by Wenconline
PAGESKA - The name comes from our family P-Paige A-Alexandra G-Gabriel E-Eric S-Sarah KA-Kelly-Anne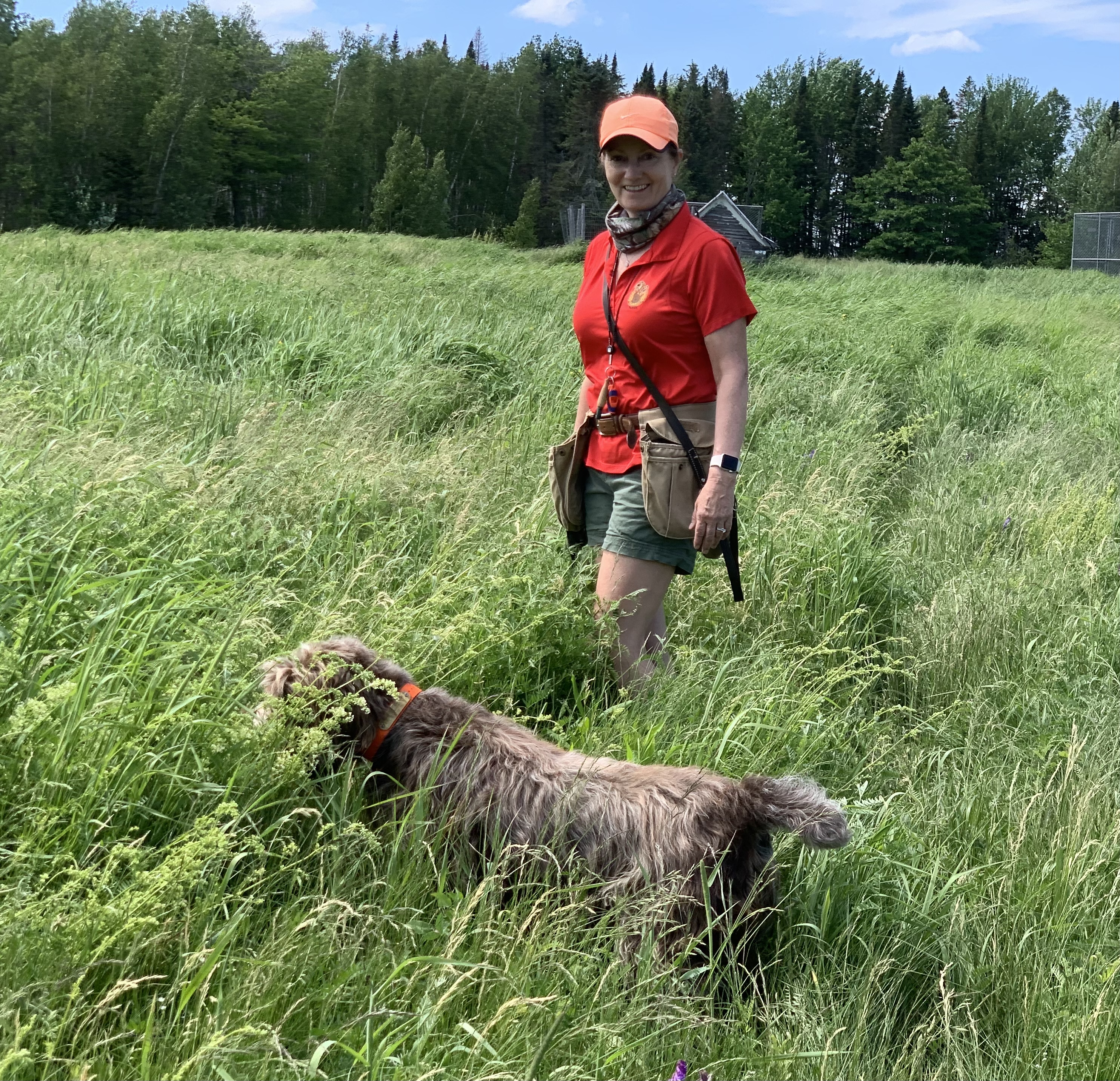 Paige Pettis CD - Quebec
Founder of Pageska's Griffon Town
Retired Canadian Armed Forces - Army Senior Human Resource Administrator

CKC Pointing Dog Field Judge

CKC Apprentice Conformation Judge in Training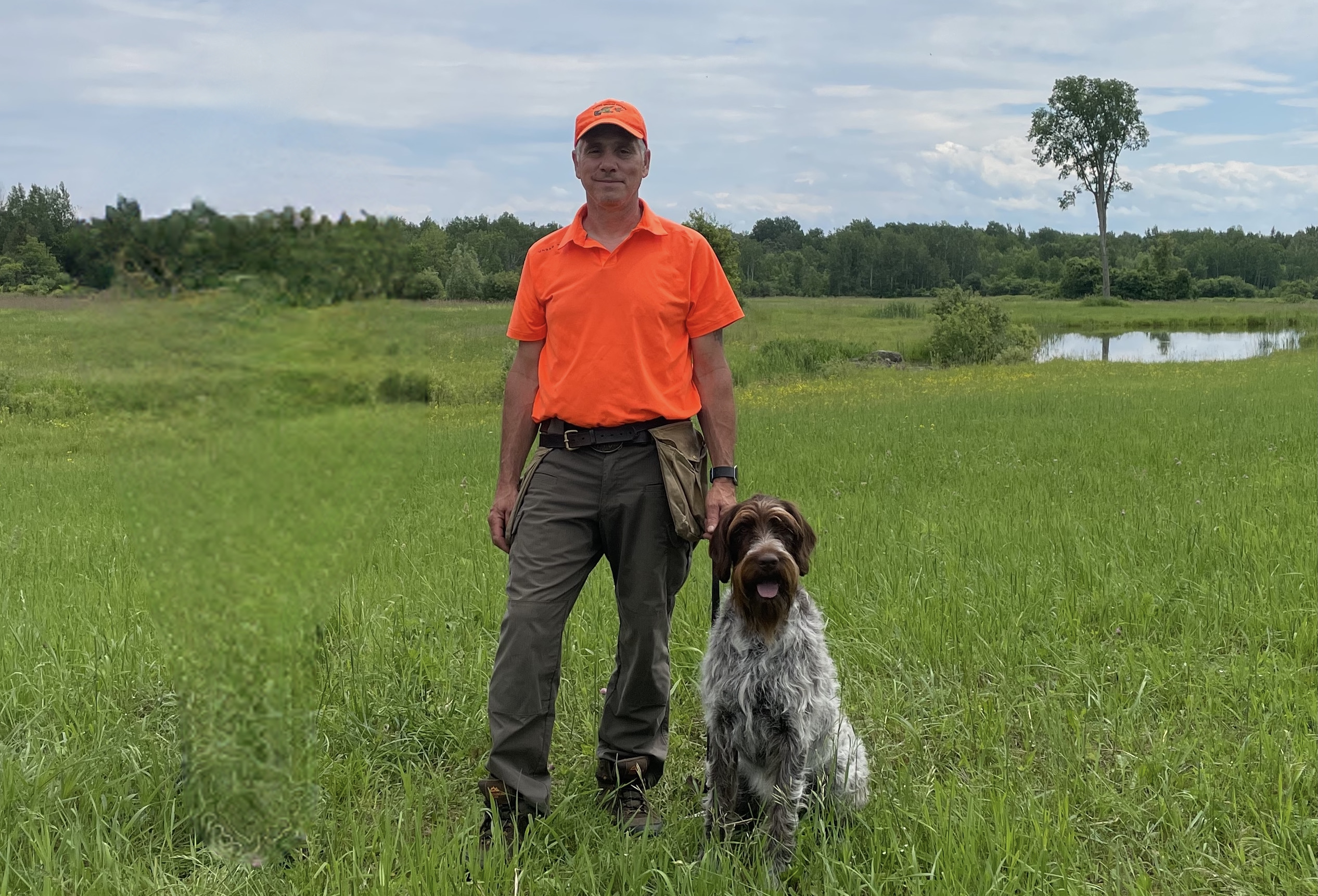 Gabriel Giroux CD - Quebec
Retired from Canadian Armed Forces R22eR
CKC Pointing Dog Field Judge
NAVHDA Field Judge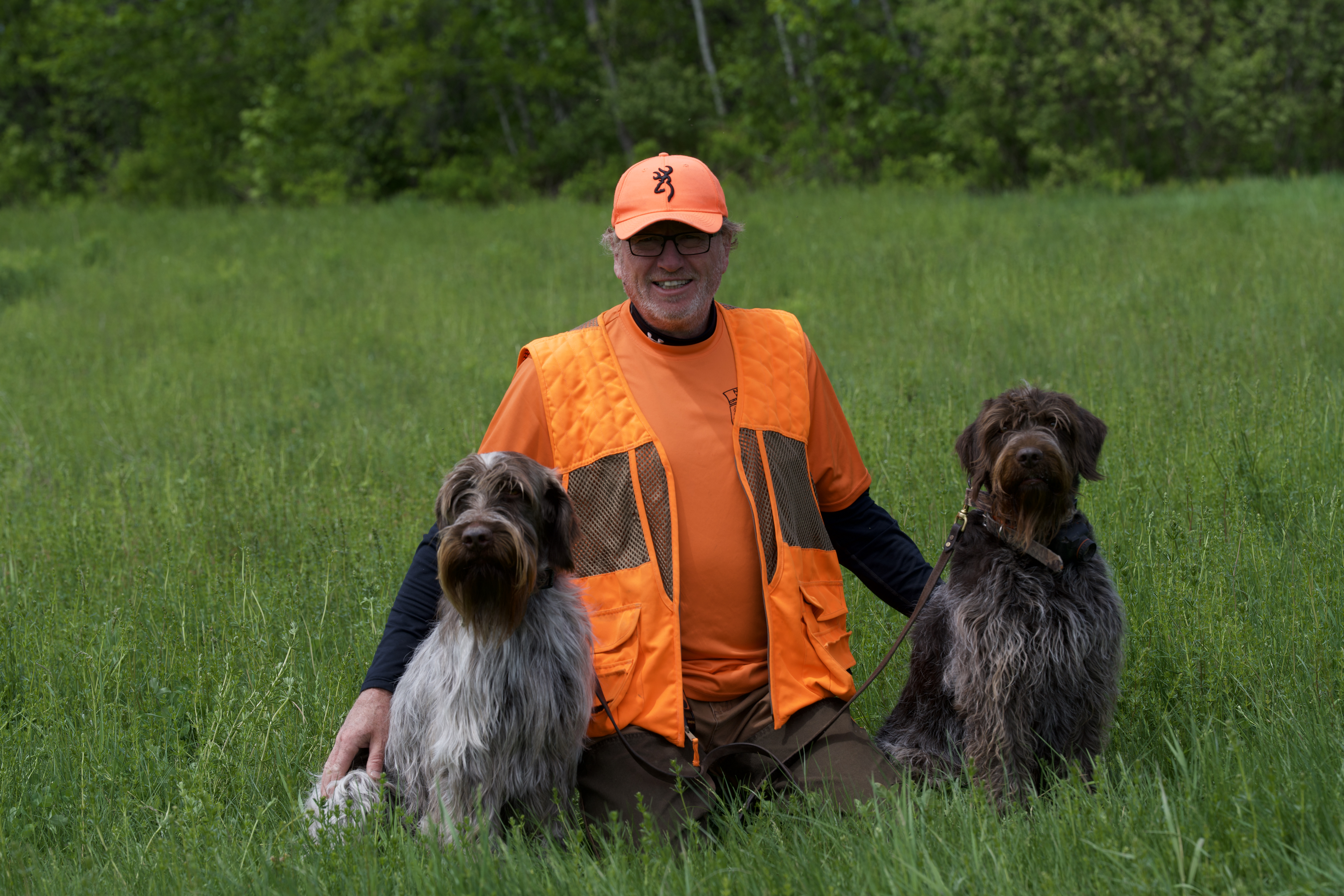 Simon Banville CD
New Brunswick
Retired from Canadian Armed Forces R22eR

Training Director NAVHDA NB Chapter
Vice President of Field Griffon Club of Canada
Simon trains, handles and breeds griffons. Simon is a long time friend and an integral part of the New Brunswick PAGESKA Team.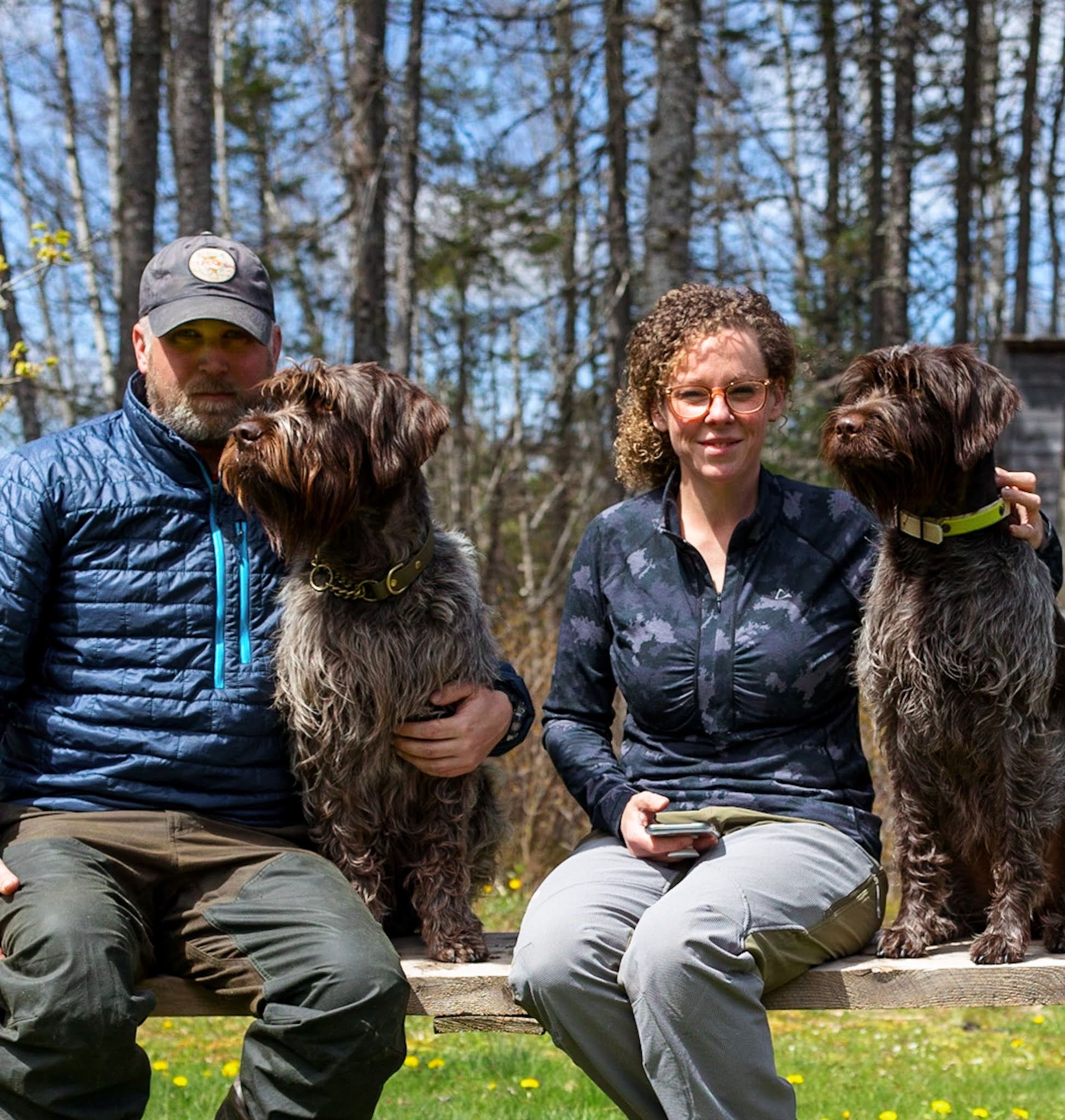 Chris Briggs & Christie Glenn - Nova Scotia
Chris Briggs RCMP and Christie Glenn Teacher & Vice Principle coming from a long line of dog breeders.
Chris and Christie train, hunt, handle in field, rally obedience, and conformation events. Christie also offers grooming services. Continuing the legacy of the PAGESKA griffons.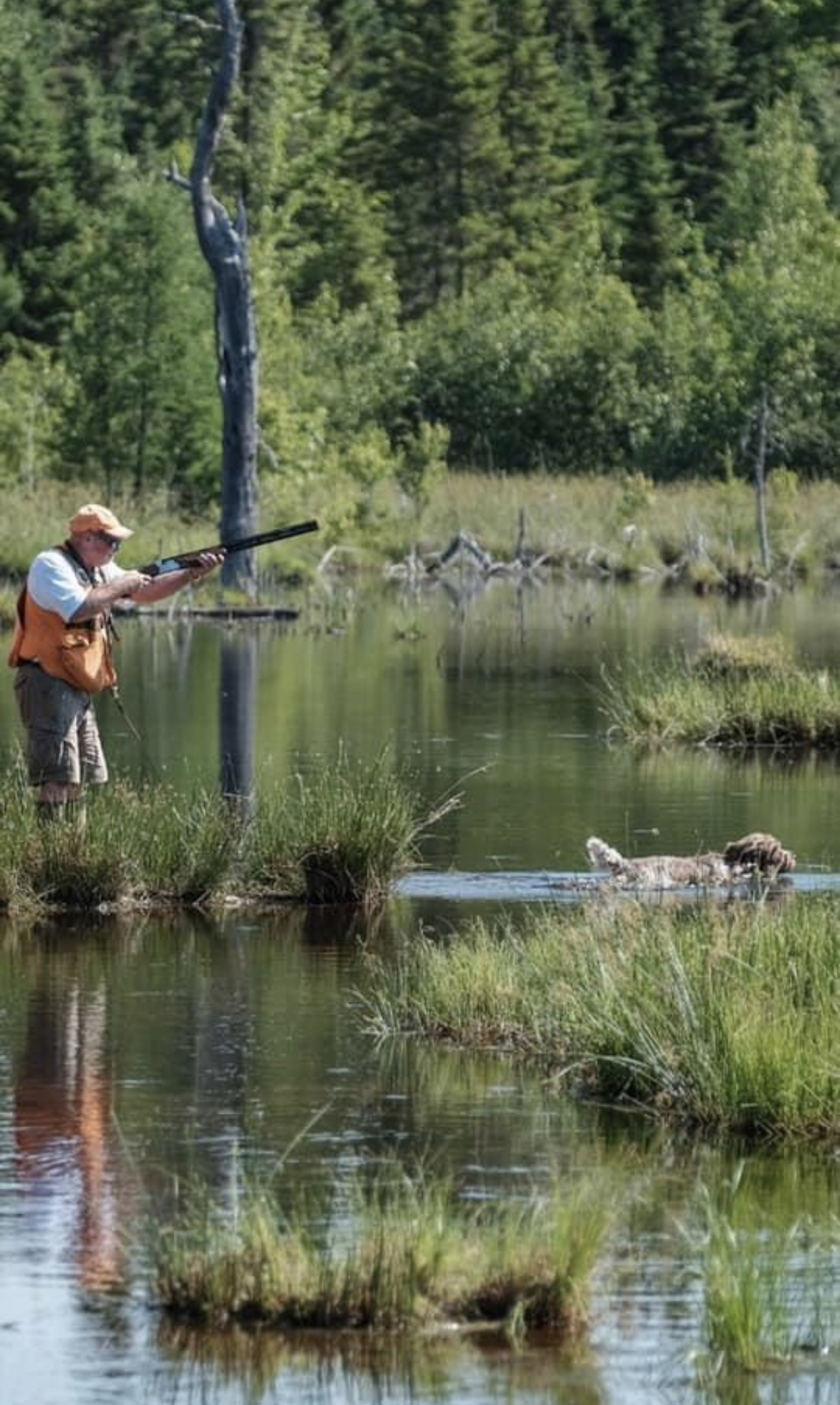 Scott Martin - Nova Scotia
Scott is an expert guide, trainer and handler of Griffons.
Longtime friend Scott is retired from CN Rail.
Scott hunts along side with two Pageska griffons and are located in Wallace Bridge, NS.
Scott can often be found gunning at local NAVHDA and CKC Tests.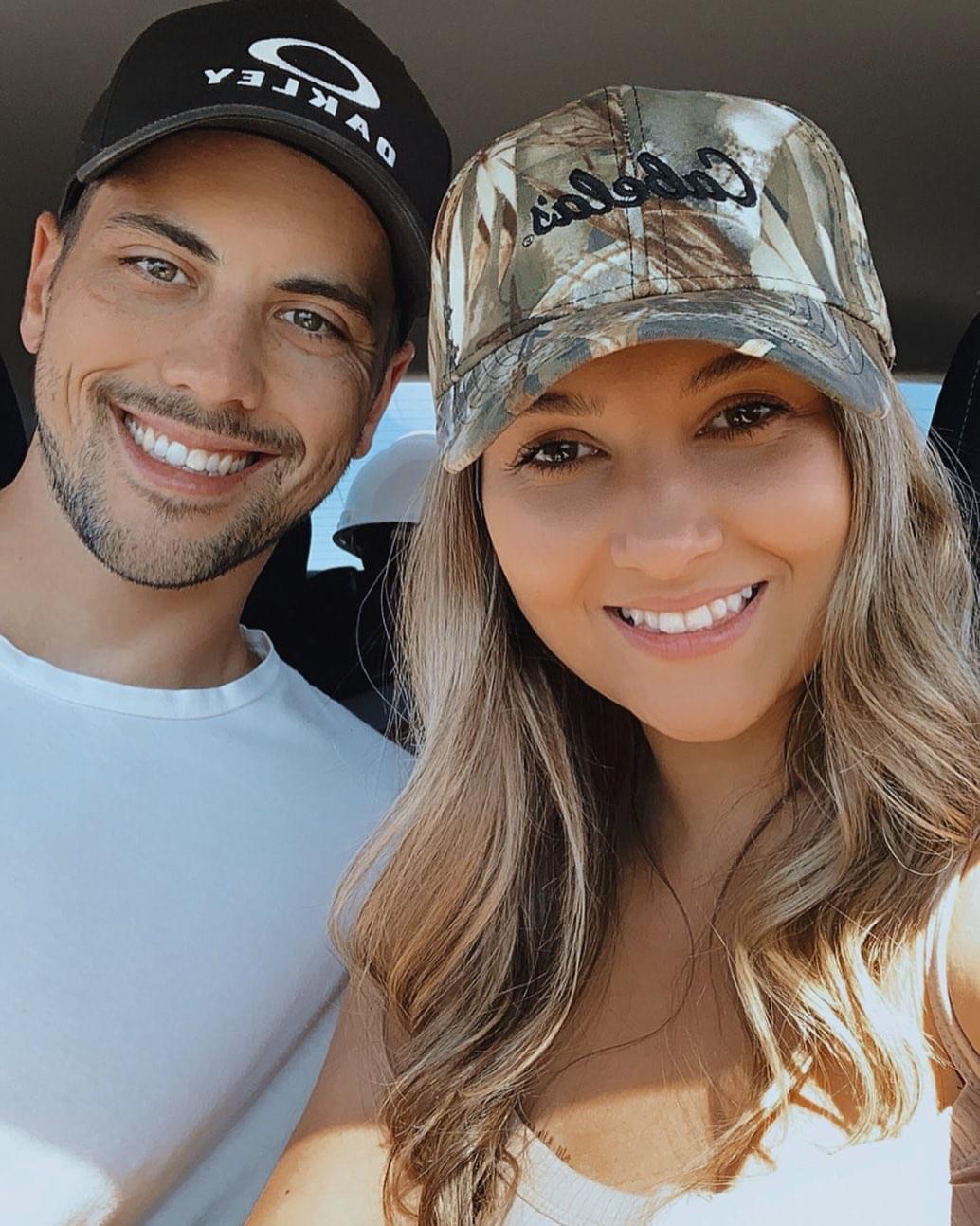 Eric Gagne-Pettis & Stephanie Landry - Quebec
Eric and Stephanie will continue the family passion of the Korthals Griffons. Located in the South Shore of Montreal.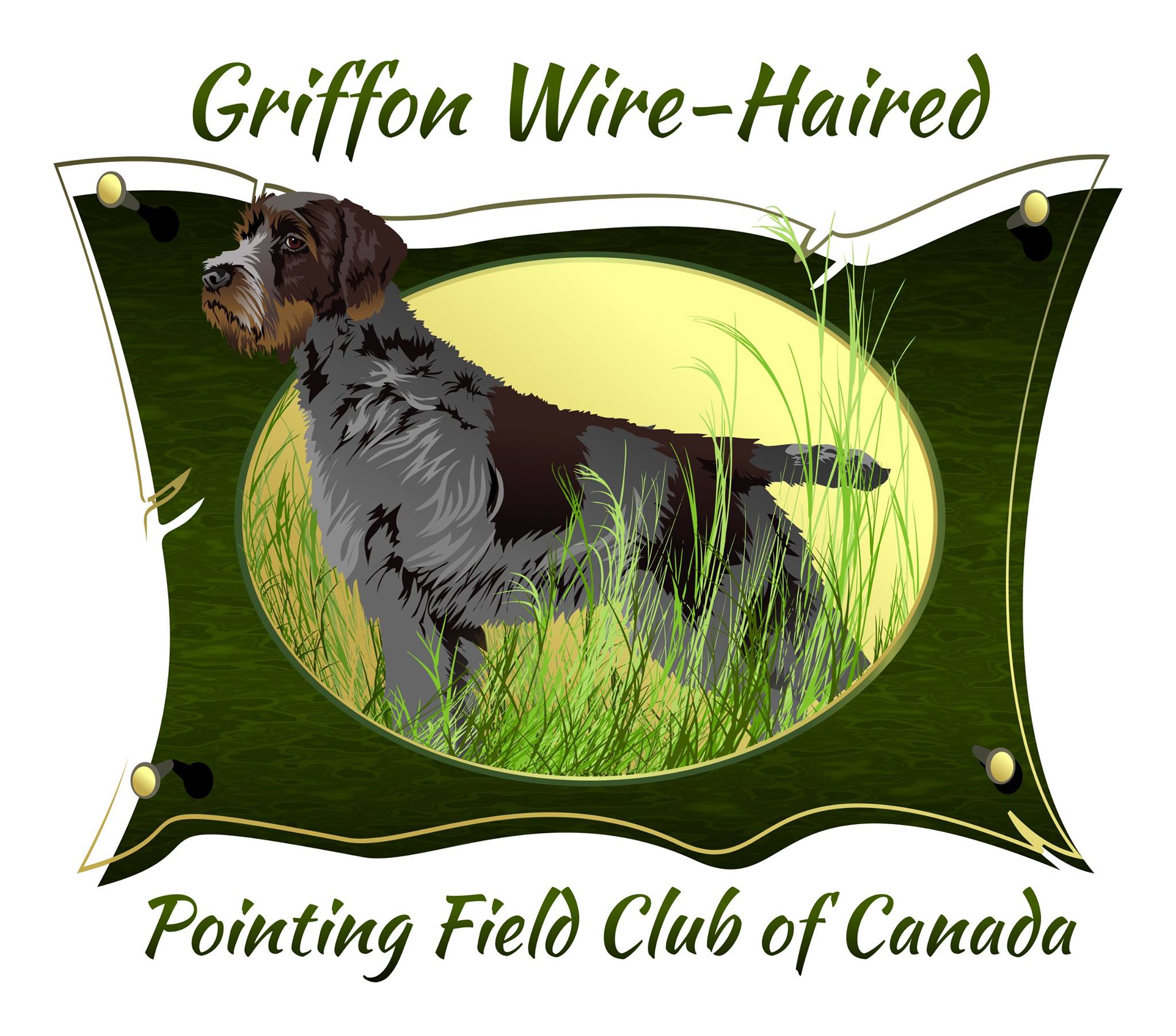 GRIFFON WIRE-HAIRED POINTING FIELD CLUB OF CANADA founded in 2010
A private non sanctioned club where hunting griffons and friends get together.
The Griffon Field Club concentrates on the purpose of the breed.
The club hosts annually a Griff Fest where griffons compete for the Club Poule Korthals Championship.